The latest episode of Harper's Bazaar feature The Look sees Sesame Street's resident monsterista, Elmo, talking Laura Brown through the contents of his wardrobe. Well, we say wardrobe, but given Elmo - and the rest of the Sesame Street monsters - tend to just wear the fur they arrived in, it would be more accurate to call it his dressing up rack/costume collection!
Our favourite outfits? His space suit and the little cow print onesie: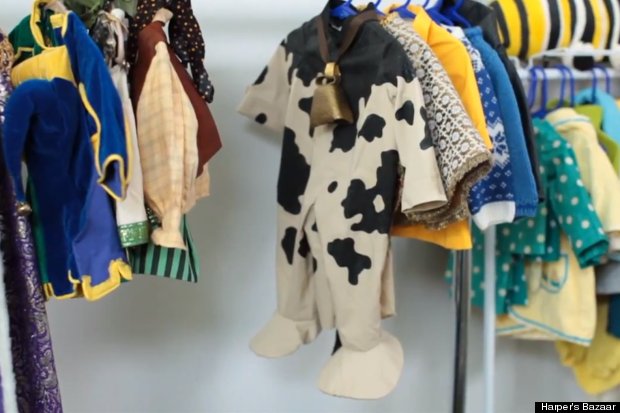 SUBSCRIBE AND FOLLOW
Get top stories and blog posts emailed to me each day. Newsletters may offer personalized content or advertisements.
Learn more