Fashion fans have one thought collectively pre-occupying them today: "Dallas? Chanel in Dallas?" And the answer is yes - Karl Lagerfeld, having declared he "loves" Texas at the WWD CEO Summit, announced the next Metier d'Art show will take place in the birth place of George W Bush.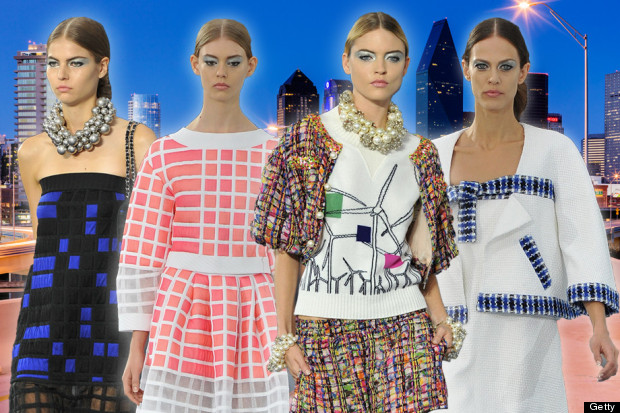 But before you start to worry that the fashion house has lost its (trend-setting, iconic) marbles, we've discovered Dallas is actually quite cool - and not in an ironic, hipster way either. So, here's five reasons to love the third biggest city in Texas. You're welcome.
1. It's the hometown of supermodel (not to mention mother of Georgia May Jagger) Jerry Hall and Leighton Meester. Which means it produced Blair Waldorf.
2. It was ranked by Bundle.com - which created a clever, data-driven fashion-conscious index in 2012 - as the fifth most sartorially correct city in the whole of America.
3. Erykah Badu lives in Dallas.
4. Deep Ellum. There are more exhibitions, performances and projects going on in this area of the city than you can shake a Chanel umbrella at. So there. If you're a super fan and already plotting a trip to Dallas, pop into legendary music venue Trees - it was one of Nirvana's favourite haunts.
5. Without the city Dallas, we would have never had the show Dallas, and therefore would have never had the famous line, uttered by JR Ewing: "Like my daddy always said, where there's a way, there's a will." Quite.
Whilst we're talking Chanel, cast your minds back to the Spring/Summer runway show at Paris Fashion Week:
SUBSCRIBE TO & FOLLOW UK STYLE