Are Buffalo-style platforms about to make a comeback? After browsing the Prada Spring/Summer 2013 show in Milan yesterday, it definitely looks like Miuccia Prada is on the case.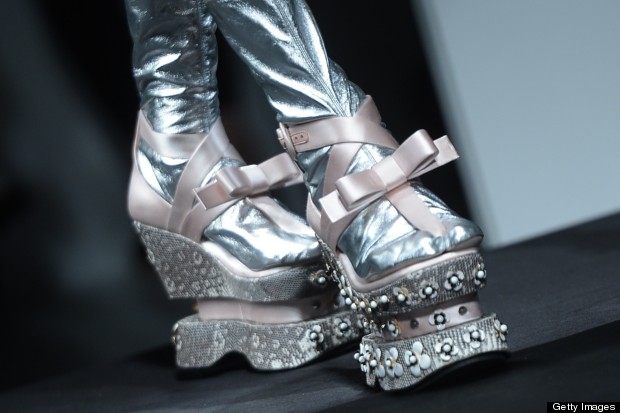 Platforms were prominent in Prada's Autumn/Winter 2012 collection, but next season's styles take on new heights, with these weirdly wonderful, sandals and socks ensembles.
Nicole Phelps' review for Style.com referred to the footwear as a mix of "towering Harajuku girl platforms" and "leather judo socks", adorned with bows.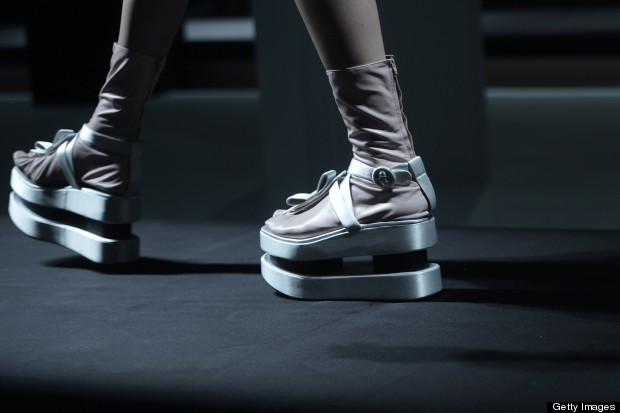 However, leather socks aside, these shoes took us back to
SUBSCRIBE AND FOLLOW
Get top stories and blog posts emailed to me each day. Newsletters may offer personalized content or advertisements.
Learn more