They'll be absolutely no nail-biting this summer during Wimbledon thanks to Max Factor Nail Artist Zarra Celik's lawn tennis inspired nail art. What better way to get into the sporting spirit than rocking one of these cute designs upon your fingers? And here's how to master the trend at home...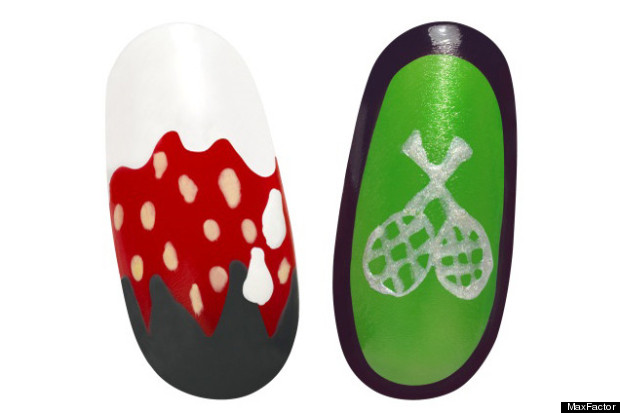 Strawberries and Cream
1. Apply two coats of Glossfinity Nail Polish in Red Passion
2. Using a white nail polish, paint a wave on the tip of the nail, simulating a dip of cream
3. Next, using Glossfinity Nail Polish in Aqua Marine, paint a leaf outline at the base of the nail
4. To create the strawberry seeds, apply Max Colour Effect Nail Polish in Mellow Yellow using a small nail brush to paint small dots over the red
5. Finish off with a slick of Glossfinity Nail Polish Top Coat
Game, Set & Manicure
1. Apply two coats of Max Colour Effect Mini Nail Polish in Cactus Green over the whole nail
2. Next, Using Glossfinity Nail Polish in Amethyst paint a neat line around the edge of the nail
3. Using a silver or white nail art pen, paint small tennis rackets over the top of the nail. If you don't have a steady hand, then why not paint just one large racket in the centre?
4. Finally, finish with a coat of Glossfinity Nail Polish Top Coat
Got it? For more nails inspo check out our pick of the best polishes for Summer:
MORE!
Beauty crush: Zooey Deschanel's lilac nails
SUBSCRIBE TO & FOLLOW UK STYLE