Cheryl Cole is stepping up her £3.5 million compensation claim over her sacking from the US version of 'The X Factor' by instructing her lawyers to quiz Simon Cowell on how much he earns.
The contracts of judges Paula Abdul and LA Reid will also be looked at after Cheryl refused to settle out of court with the show's makers, Blue Orbit.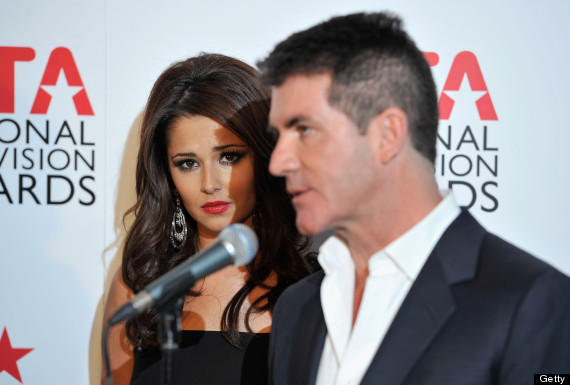 Cheryl Cole and Simon Cowell
LA judge Abraham Klein has given approval to Chezza's lawyers to look at their contracts.
But anyone hoping to find out exactly what Simon earns will be left disappointed because the judge has ruled that the details must be kept private.
An insider told The Mirror: "This paperwork is a clear sign that Cheryl wants her day in court. She is pushing for full fees… £2million, legal fees and a bonus, which could total £3.5million. Cheryl will learn what Simon earned and her co-stars too.
"Those papers could be the smoking gun if she can show others have been treated differently to her. The confidentially of discovery order means much of his ­testimony is unlikely to become public. Had it not been signed, the trial would have been the most explosive reality show trial.
"Every aspect from pay, expenses, contracts and personal ­requirements of the stars will be released."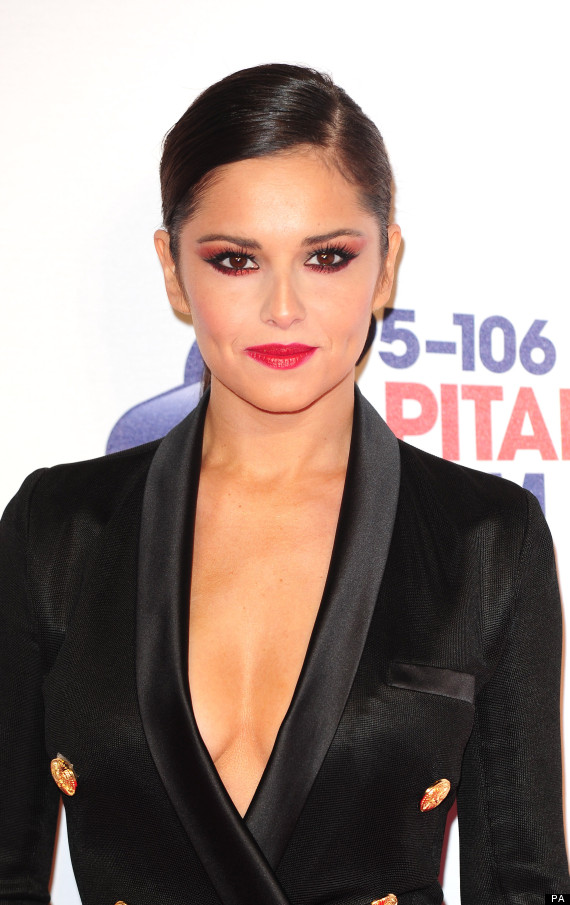 Despite only making a blink-and-you'll-miss-her appearance on 'The X Factor USA' before being sacked, Cheryl was still paid her full £1.2million wage but claims she was promised a further £1.5million for the second series whatever the outcome of the first but show makers Blue Orbit insist she was treated fairly.
Cheryl faces a £1million legal bill if she loses plus costs.
Meanwhile, DJ Calvin Harris has revealed that Cheryl was 'really going for it' at her recent 30th birthday celebrations in Las Vegas.
Calvin - who wrote and produced Cheryl's No.1 hit 'Call My Name' - told Yahoo that the singer partied until 4.30am.
"It's always a fun night in that club," he told Yahoo. "But the fact she was there with her mum and a couple of Girls Aloud was awesome."
Cheryl Fernandez-Versini: Our 30 Favourite Moments
Our first ever glimpse of a 19-year-old Cheryl came courtesy of her audition on pre-X Factor singing competition, 'Popstars: The Rivals'. Pete Waterman was clearly impressed, declaring: "You'd need to be dead if you didn't think she was stunning." Quite.

Just... no.

The outfit! The dry ice! The husband! The sheer desperation!

The moment Cheryl gave the likes of Rihanna and Lady Gaga a run for their money.

Back in 2003, Cheryl Tweedy (as she was then known) was charged with racially aggravated assault after being arrested at Guildford (Guildford!) club The Drink whne she allegedly hitting a toilet attendant. Cue a teary court appearance in Kingston (Kingston!) and a cream jacket from Dotty Ps.

Oooh she'll catch her death etc, etc.

Cue a double death stare from Cheryl and Dannii Minogue *cowers behind sofa*

Ok, so it only lasted a few weeks, but when Posh took Cheryl under her protective WAG wings at the 2006 World Cup (and simultaneously ignored the rest of the WAGS) it was all a bit 'Mean Girls' and we were in celeb bezzie heaven.

Girls Aloud who?

The white cap! The hoop earrings! The cropped top! Tulisa was watching (and waiting) in the wings.

Well, you truly haven't made it until you've flashed a bit of side boobage.

Cheryl's appearance on 'Stand Up To Cancer' is one she'll want to forget. Forever. Live telly + energetic dance routine + mic fail = cringe central.

Because when Cheryl pulls an ugly, we feel a tiny bit better about ourselves

'You are reet up my street'. Us too, Cheryl, us too.

"Congratulations @TomDaley1994.. You did us all proud.. !! Now you should have some free time to teach me that dive!!" Get a room!

You can take the lass out of Newcastle...

From the honeyed tones of her hair and tanned, slender limbs to that dress... has Cheryl ever looked more drop dead gorgeous?

Because popstars have feelings too.

How to make a head scarf look even worse? Go for the poo brown option. In cheap fabric.

Tom Daley, eat your heart out.

Put it away love.

We're really not keen on the human-mouth-to-dog-mouth kissy thing though.

How proud?

Nice yellow highlight, Chezza.

Aaaaaand... swish (because she's worth it).

Looking every inch the Hollywood starlet. Meanwhile, the world asks, 'why?'

She wasted saved this one for Girls Aloud's gay audience at the Big Gay Out in 2005.

What. Were. You. Thinking?

Ok, so her mum can't really be classed as a 'moment' but Joan has been there through thick and thin, and for that we salute her. And errr, hello? She did play quite a major role in creating Chezza in the first place, you know.

One part amazing, two parts ridiculous.