As predicted, we are loving Fearne's maternity style. She stepped out yesterday in a grey loose fitted dress, a blue jacket and a pair of Converse.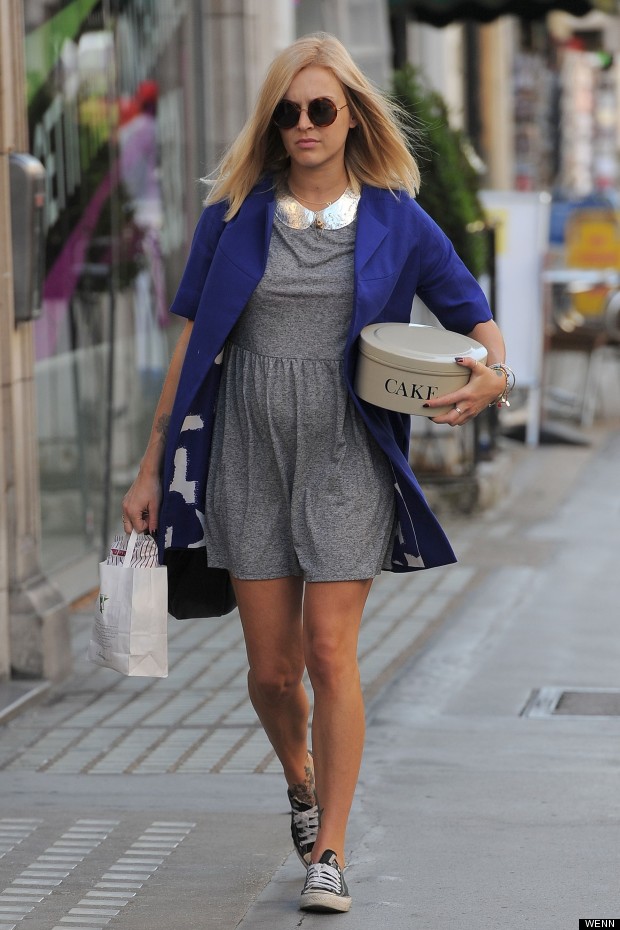 Ms Cotton accessorised her look with circular sunnies, a collar necklace and, a cake tin. Yes, that's right, a cake tin. Stated with the printed black C-A-K-E letters to avoid any confusion.
We love Fearne's new accessory but it does pose some serious questions. Does the cake tin actually holds a cake? If so, what type of cake? Flapjacks? A Victoria sponge? Ours minds are reeling. Or maybe it's a clever disguise for something else. Like some biscuits...
How do you rate Fearne's ma-TIN-ity style? (see what we did there)
Let us know in a comment and take a look at more celebrity maternity wardrobes below:
SUBSCRIBE AND FOLLOW
Get top stories and blog posts emailed to me each day. Newsletters may offer personalized content or advertisements.
Learn more