Jourdan Dunn is packing up and moving to New York and tonight, she's throwing a farewell party in Mayfair. (Don't worry. BFFs Cara Delevingne and Rita Ora will be making sure her last London hurrah is one to remember).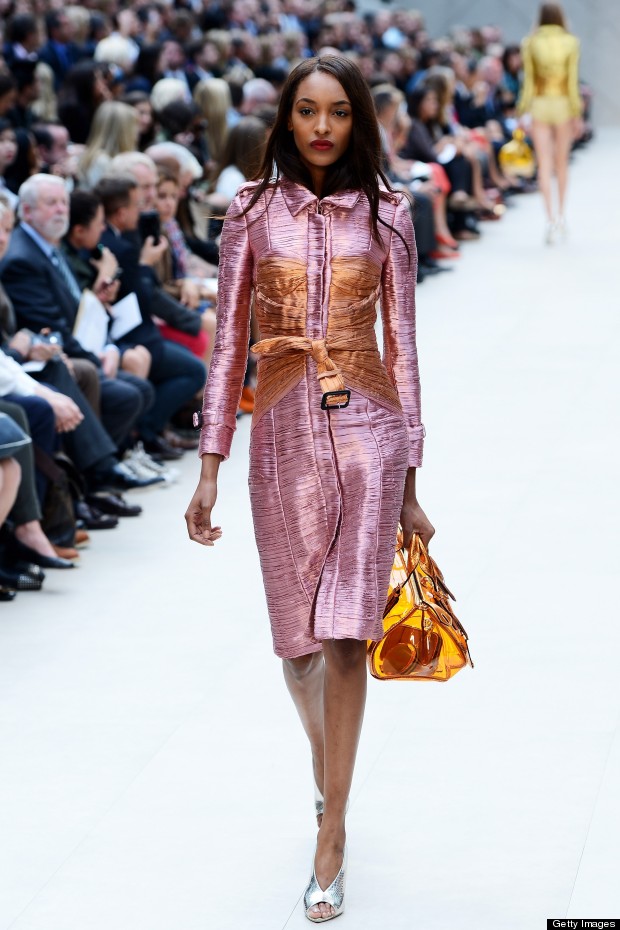 Although her modelling agency, Storm, has assured us that the model's move is only temporary, does the transition from one fashion capital to another mean bigger and better things for Dunn? Or at least more cookery shows? Let's hope so. Who doesn't want more of that jerk pork?
So what has Jourdan got lined up for her move stateside? "I'm really excited about my temporary move to NY," she told us. "The response to my cookery show with Jay Z's brilliant Life & Times has been great and I am hoping to develop other ideas I have with them whilst there. I'm definitely going to continue modelling internationally and will be back in the UK very soon'".
Her track record so far is hard to beat. After multiple Vogue and i-D covers, contracts with Burberry and Yves Saint Laurent and constant catwalk appearances in all four fashion weeks, this is a girl who has been sought-after since 2007. She also joined the Victoria's Secret angels at their all-singing, all-dancing show in New York last year and walked the catwalks of all catwalks alongside Naomi Campbell and Kate Moss at the London Olympics. And she's only 22.
We wish her the best of luck and look forward to her return.
Here's just a few of Jourdan's career highlights to date:
SUBSCRIBE TO & FOLLOW UK STYLE