L'eau by Nina Ricci is the Ronseal of scent; it does exactly what it says on the tin. Or the apple-shaped bottle to be precise. The name, for all you non-French-speakers, literally means water, making this scent as commonplace in a girl's everyday existence as simple hydration.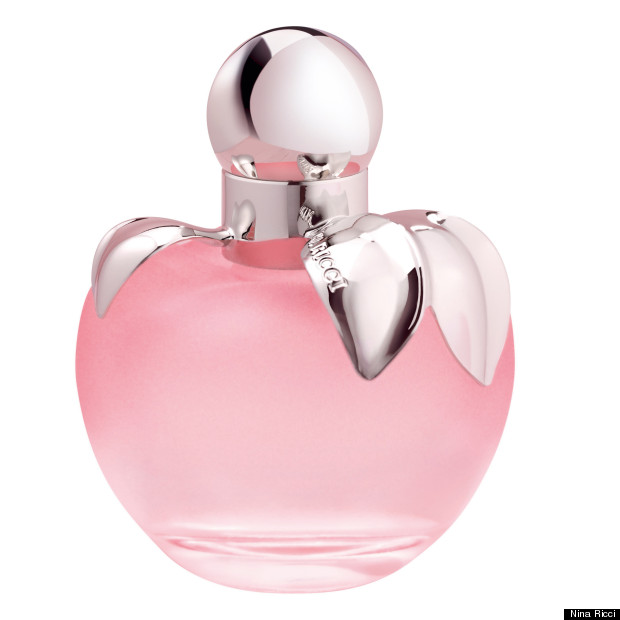 The latest smell in a long line of Nina Ricci fragrances is deliciously drinkable (warning: don't drink it). It's super-sweet, perfectly pungent and oh-so morish. L'eau is the type of spritz you want to apply again and again until you've exhausted the whole bottle in one day and made everything and everyone smell like you.
Wide-eyed girls in vintage tea dresses, whose hair falls effortlessly into loose curls and who carry their leather-bound Jane Austen books around in satchels wear this scent. It's innocent yet knowing, young yet full of intrigue.
It's not a cologne for the brash, it's for the type of girl who prefers to go fresh-faced rather than made-up, collects wild flowers from the park to brighten up her small apartment and who drinks mint tea from Willow Patterned cups. This scent is at home in a cute café strewn with bunting, fairy lights and vintage-inspired postcards tacked to a cork notice board.
If you've never sent a handwritten letter to a friend, lay in the grass gazing up at the clouds or giggled when a boy smiled at you this isn't your go-to perfume but try it once and you'll rediscover a girlish innocence you thought you'd lost to your early teens.
Read more
SUBSCRIBE TO & FOLLOW UK STYLE