I've never really been that bothered about eyelashes. After wearing false lashes to a festival once (in hindsight, a disaster waiting to happen) I'd been put off trying them again in case they ended up half way down my cheek and let's face it, waterproof mascara is a lot easier. So – when I found out that Lash Perfect's London salon offers a more permanent solution to falsies, I thought it might be fun to try.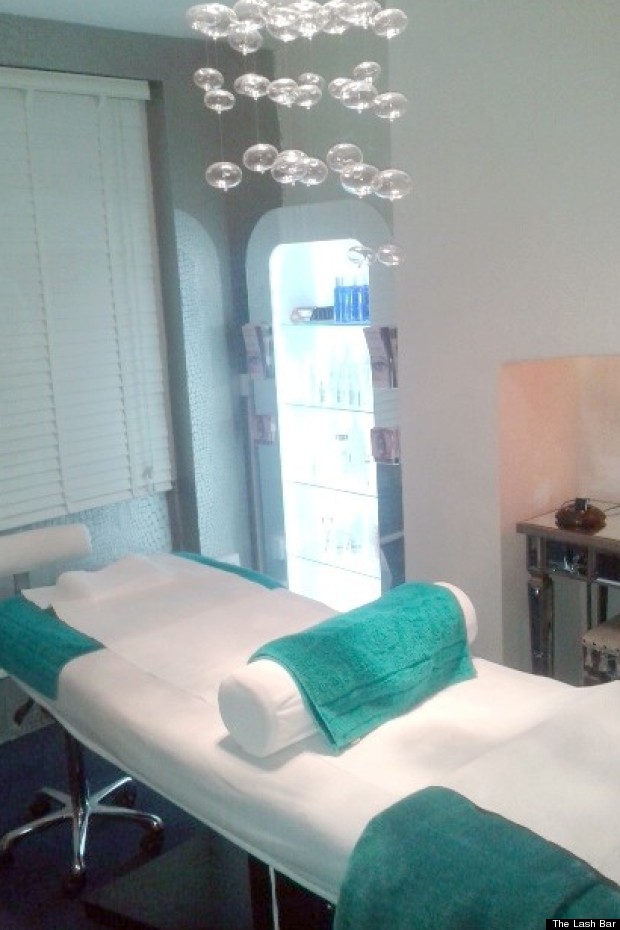 My only concern was that I wanted a flutter that was more Audrey Hepburn, less Girls Aloud. Simple, but when I arrived at The Lash Bar, I soon discovered that there were more than just two options to choose from. Who knew that lashes could be so complex?
Resident lash expert Anna took me down to the treatment room where she talked me through the lash menu. Short or long? Thick or extra thick? Curled or really curled? I went for the most 'natural-looking' you can get and was told to lie on my back for an hour with my eyes closed. Relaxing? It was raining outside, there was a CD playing very sleepy acoustic guitar music and yes, I was very close to drifting off. However, trying to work out how on earth Anna was attaching each individual lash to my own lashes with a pair of tweezers was really quite puzzling. Plus, I couldn't stop thinking about how they were going to look.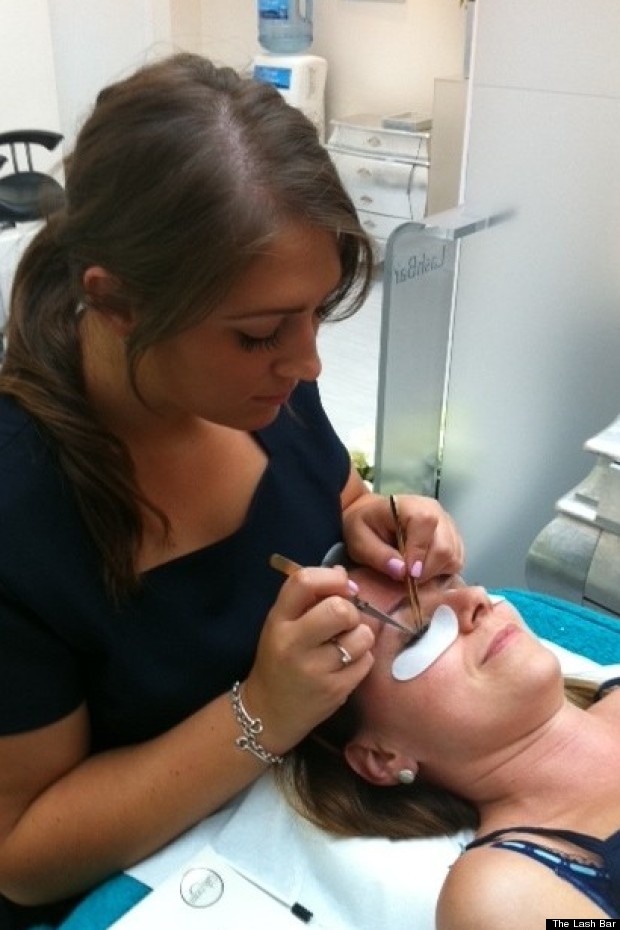 It wasn't a painful procedure, but I felt a few tugs as my lashes got longer by the minute. I also had to resist the temptation to rub my eyes, which did result in a stream of tears half way through the treatment.
Once the hour was up, I was pretty desperate to find a mirror and check out the transformation. The result? I have been without mascara (or any eye makeup for that matter) for just over a week and I love it. My lashes are noticeably longer, slightly curled and I NEVER have the panda eyes problem after a day in the office. The only thing is, I'm not sure I want to go back to normal. Not bothered? Hmm, maybe I am.
A half set of lash extensions is £60 for a one hour treatment at The Lash Bar, London. Visit www.thelashbar.co.uk to find out more.
MORE...
This Week You Should Try... NuBo's Snow Queen Facial
This Week You Should Try... Floatation Therapy
This Week You Should Try... Paraffin Wax Bath
This Week You Should Try... The Ultimate Detox Facial
This Week You Should Try: The Colour Rinse At Bleach Hair Salon
SUBSCRIBE TO & FOLLOW UK STYLE