The Huffington Post pictures of the day brings you the very best images from around the world chosen by our own photo editors, Elliot Wagland, Matthew Tucker and Tahira Mirza.
25/07/2013 14:29 BST
Grumpy Cat's Book Signing In Los Angeles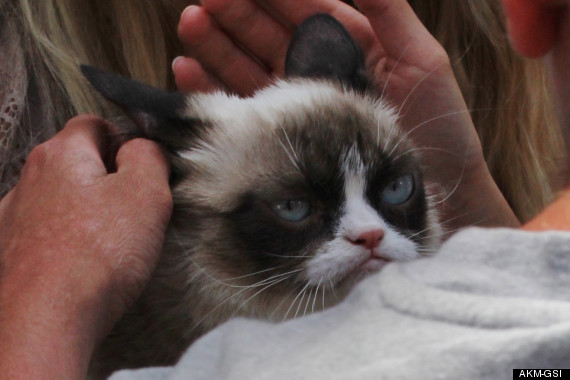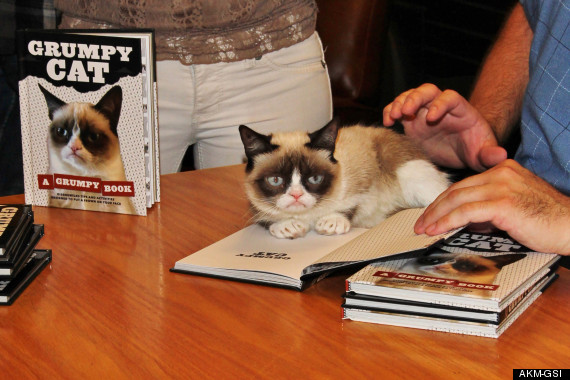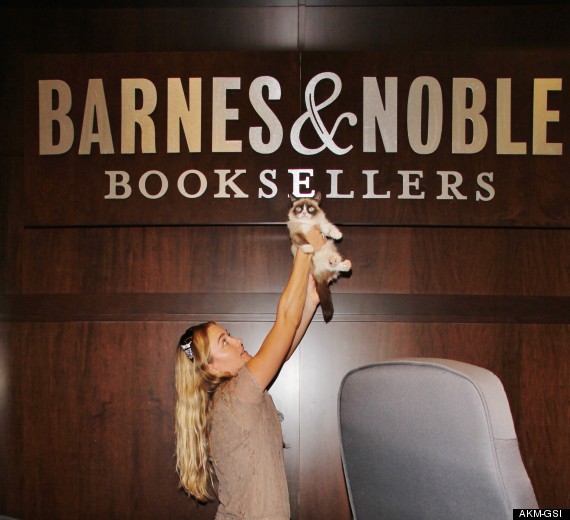 Grumpy Cat does not look impressed at her book signing in Los Angeles.
25/07/2013 13:14 BST
Spain Train Crash: Shocking Trackside Footage 'Captures Moment Of Impact' (GRAPHIC WARNING)
Horrifying footage appears to show the moment a Spanish train left the track, killing dozens of people. Read the story here.
25/07/2013 12:38 BST
Pakistan's Female 'Superhero' Fights For Education And Justice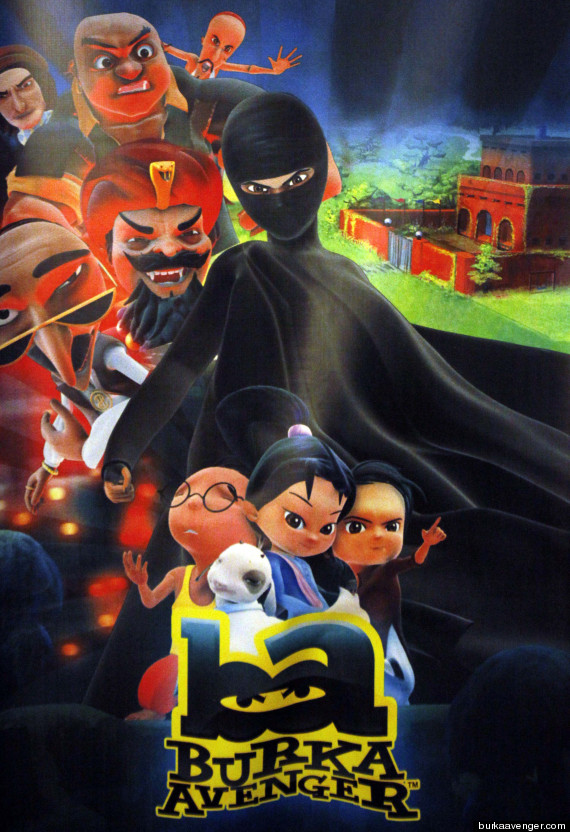 Armed with pens and books and draped in a flowing black burka, this is Pakistan's first female superhero. The Burka Avenger is the star of an upcoming cartoon series, which sees the teacher protagonist using martial arts skills to fight thugs seeking to close down the school where she works. Her mission is an obvious nod to the tyranny of the Taliban and its efforts to stymie female education. See the full story here...
25/07/2013 12:27 BST
Arise George, Prince Of Kittens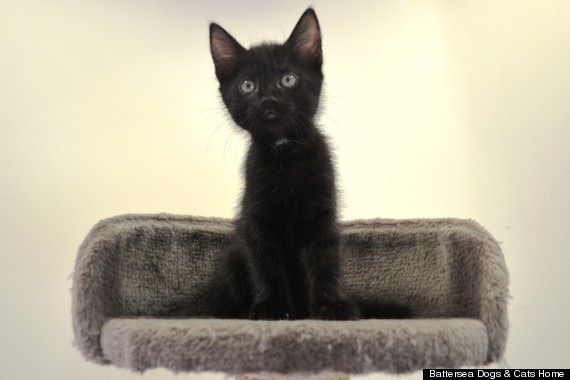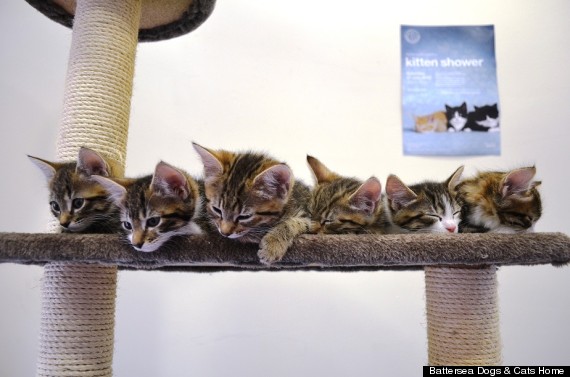 Battersea Dogs & Cats Home has crowned a kitten (top) named George the Prince of the rescue centre's cattery after the Duke and Duchess of Cambridge revealed George is the royal name of their new baby. Staff at the rescue centre named the eight-week old black kitten and his six brothers and sisters with the bookie's favourite royal names last week. The adorable litter (bottom) - which visitors can meet at the charity's Kitten Shower this Saturday - have gone from rags to riches after being found dumped in a bin in North London and brought to the Home by a member of the public.
25/07/2013 12:01 BST
Inauguration Of A Korean War Military Cemetery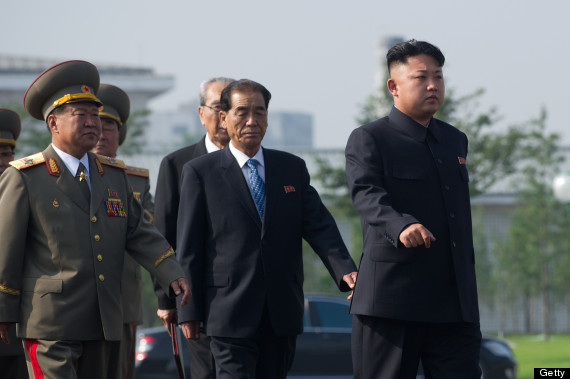 North Korean leader Kim Jong-Un (R) arrives to attend the inauguration of a Korean war military cemetery in Pyongyang on July 25, 2013. Selected remains of North Korean soldiers deemed to be heroes of the revolution were relocated from around the country to the new site.
25/07/2013 11:58 BST
Angry Couple Strip In Middle Of Busy Traffic A couple having an intense argument were spotted stripping naked in the middle of the street in Dongguan, southern China's Guangdong Province....see full story here
25/07/2013 11:51 BST
Shakira Looks Amazing 6 Months After Giving Birth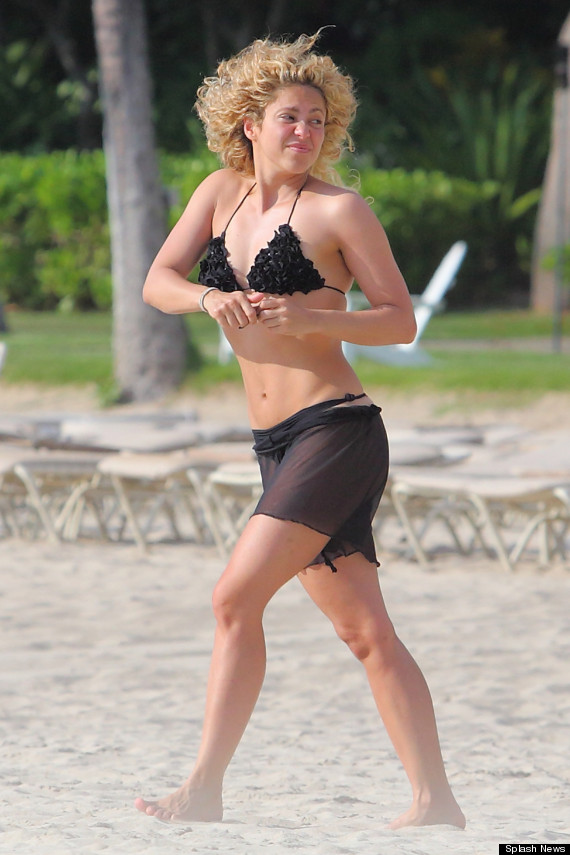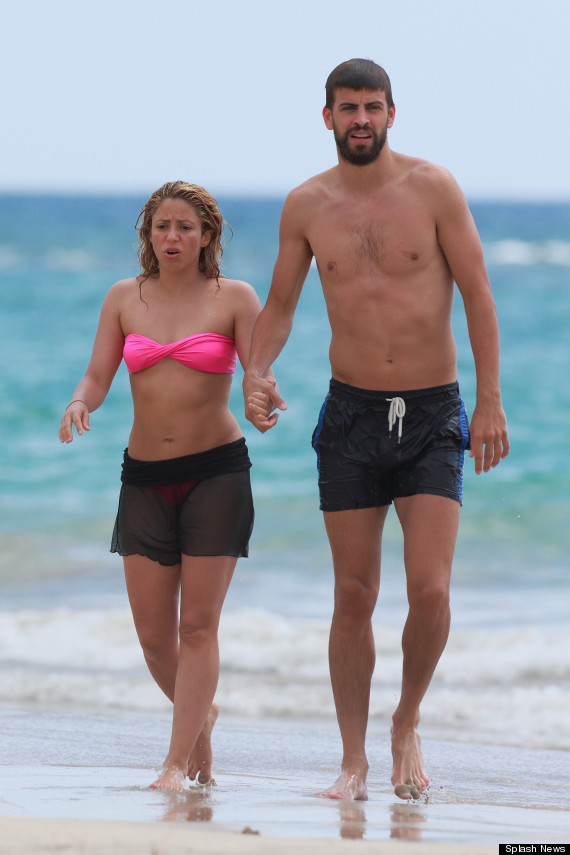 The 'Hips Don't Lie' singer showed off her killer abs as she enjoyed a beach break in Hawaii with her partner and baby daddy, Spanish footballer Gerard Piqué....see full article here
25/07/2013 10:34 BST
Now You Really Can Pack The Kitchen Sink With The World's Largest Backpack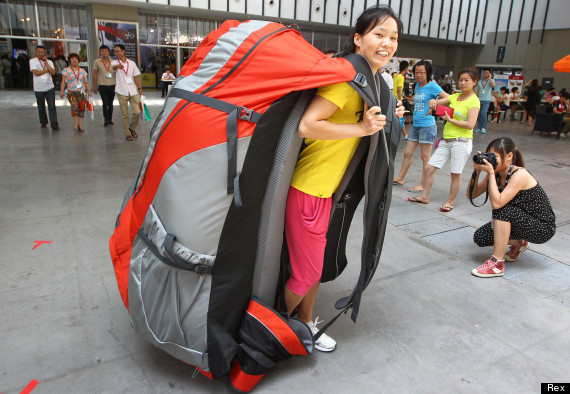 A visitor is seen trying on a huge backpack at the Asia Outdoor Trade Show in Nanjing, capital of east China's Jiangsu Province. The four-day outdoor trade show showcases products by some 610 makers from 22 countries and regions.
25/07/2013 10:24 BST
An Inquisitive Raccoon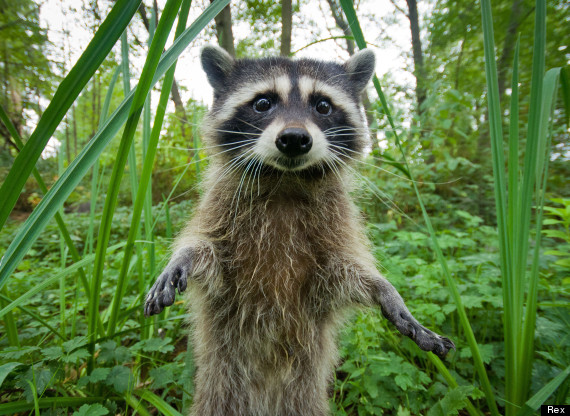 19-year-old British photographer Bertie Gregory snapped this inquisitive raccoon in Vancouver.
25/07/2013 09:39 BST
Jane Austen's In The Money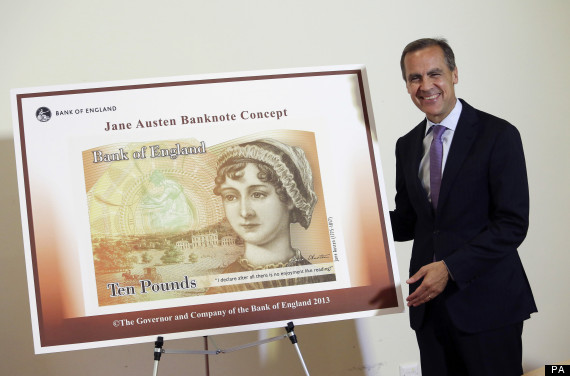 Mark Carney, the Governor of the Bank of England, with the ten pound note featuring Jane Austen at the Jane Austen House Museum in Chawton, near Alton. The Austen note will be issued within a year of the Churchill £5 note, which is targeted for issue during 2016.
SUBSCRIBE TO & FOLLOW UK DAILY BRIEF