Coronation Street star Chris Fountain has been axed from the show as a result of an online video in which he delivered a foul-mouthed rap which included lyrics about rape.
The 25-year-old was suspended from the show last week after the video came to light and he met programme bosses today to discuss his actions.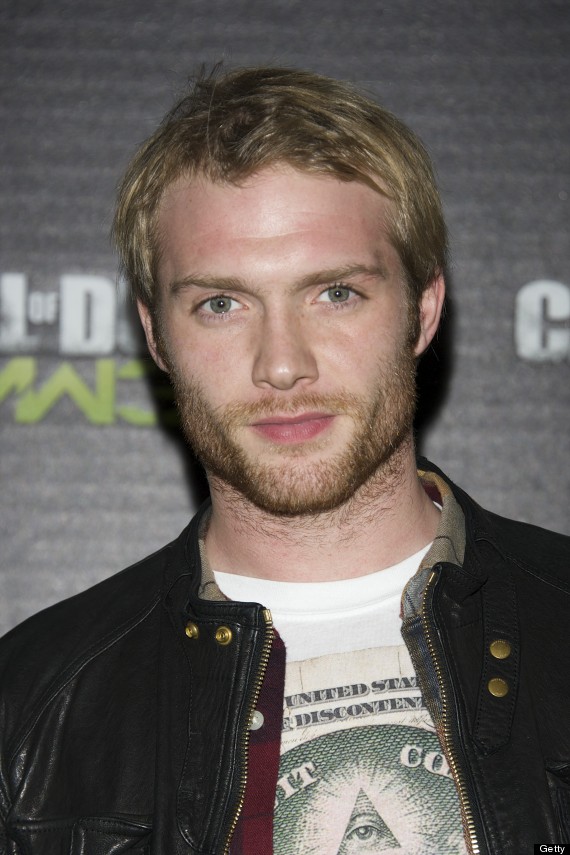 Chris Fountain
ITV said on Monday that his contract has now been terminated due to his "unacceptable comments".
Fountain, who played Tommy Duckworth, apologised last week and said he was "deeply ashamed" of the lyrics.
His videos, posted on YouTube as his rap persona The Phantom, featured the star discussing violent themes. The clips have been removed from the website but featured Fountain wearing a Halloween mask and delivering lines such as "rape a bitch on her birthday".
An ITV spokesman said: "Chris Fountain's contract with ITV has been terminated as a result of the unacceptable comments he made in a number of online clips."
Fountain's actions were condemned by charities, women's groups and MPs.
Fay Maxted, chief executive of the Survivors Trust - an umbrella agency for more than 135 specialist rape, sexual violence and childhood sexual abuse support organisations - said last week: "He is a role model for young people. It almost seems like he's making a joke of something that really isn't funny."
Tory MP Priti Patel said his raps showed "a lack of respect, regard and understanding of the crime of rape". She added: "This guy is trying to trivialise it. He should know much better."
Fountain said in a statement he was "deeply sorry" for the foul-mouthed rant.
He said: "I completely understand that ITV had no choice but to terminate my contract today.
"I have had two wonderful years playing Tommy Duckworth with only happy memories of my time on Coronation Street.
"I am mortified that I have brought so much embarrassment to my colleagues and employers these last few days.
"My biggest regret however is not to do with losing my job, but that I have hurt and let down so many people including those in a vulnerable situation and I am so very deeply ashamed of this.
"The lyrics that appeared online were influenced by a style of hiphop that I was experimenting with at a private freestyle session and blurted out in a moment of madness.
"There is absolutely no excuse - I take complete responsibility for my actions - but they were in no way thought out or represent at all my attitude towards women, rape and violence.
"I just want to apologise from the bottom of my heart to everyone who I have offended or upset.
"I am also mortified to have put my mother, grandad and girlfriend through the last few days which they are hurt and bewildered by and so do not deserve. I am so sorry.
"Once again to everyone who I have let down and hurt. I am deeply sorry."
Fountain's departure is the latest blow for the long running soap which is currently missing two of its most familiar faces.
Bill Roache, 81, who has played Ken Barlow in the ITV1 soap since its launch in 1960, is absent from the show as he awaits trial for child sex charges.
The world's longest-serving soap actor, who will enter formal pleas in court next month, is due to face trial in January over two counts of raping a 15-year-old girl in east Lancashire in 1967 and five indecent assaults involving four girls aged between 11 or 12 and 16 in the Manchester area in 1965 and 1968.
Also missing from screens is Michael Le Vell , who plays car mechanic Kevin Webster.
He is due to appear for trial next month charged with 19 offences including six counts of raping a child, six allegations of indecently assaulting a child and seven counts of sexual activity with a child. The offences are alleged to have taken place between September 2002 and September 2010.
Both men have denied the charges.
Leslie Grantham Dirty Den actor Leslie Grantham lived up to the name of his 'EastEnders' character after pictures of him apparently exposing himself via a webcam in his dressing room were published in a Sunday paper in 2004. He also allegedly lashed out at fellow castmates Kim Medcalf, Wendy Richards, Shane Richie and Jessie Wallace, and was forced to apologise. "I very much regret that a moment's stupidity has cast a shadow over what I consider one of Britain's best shows of which I'm thoroughly proud to be a part," he said. "I am wholeheartedly ashamed of my behaviour and feel that I have let down my colleagues, as well as my friends and family."

Danniella Westbrook Danniella Westbrook was fired from her role in 'EastEnders' as the Mitchell brother's little sister Sam due to her cocaine use in 1996. Producers then invited her back in 2001 to give her one last chance to prove herself, but were forced to let her go over her addiction. When the character was reintroduced in 2002, a new actress appeared in the role.

Gillian Taylforth Gillian Taylforth (aka EastEnders' Kathy Beale) unsuccessfully tried to sue The Sun for libel in 1994, after they reported that she allegedly practised oral sex on her husband in the front car of their car on a slip road on the A1.

Michelle Keegan 'Coronation Street' star Michelle Keegan faced criticism when she was pictured inhaling laughing gas on her 25th birthday. After snaps were published in a Sunday paper, Michelle hit back on Twitter writing: "Oh hell... Apparently I'm a 'crack addict' Hahahaha!! Yeah... Ok!"

Steve McFadden 'EastEnders' bosses stood by Steve McFadden after he was embroiled in a dogging scandal. The mother of his two daughters, Angela Bostock, alleged he had made her have sex with a transvestite and a fellow dogger so he could watch and pleasure himself.

Ross Kemp Used to beating people up as EastEnders' Grant Mitchell, actor Ross Kemp became a victim of domestic violence when his then-wife, tabloid editor Rebekah Wade (now Brooks) allegedly assaulted him in 2005.

Lacey Turner Lacey Turner was left red-faced when The Sun claimed to have got hold of CCTV footage showing her having sex in a hotel corridor in 2005. The actress - who played EastEnders' Stacey Slater - was just 17 at the time.

Craig Charles Craig Charles was suspended from his role as Coronation Street's Lloyd Mullaney when The Mirror published pictures of him allegedly smoking crack cocaine in 2006.

Jessie Wallace Even Jessie Wallace's 'EastEnders' character Kat Slater would have blushed at the naked snaps of her that fell into the hands of the tabloids in 2011. Just days before her wedding to Vincent Morse, it emerged he had sent them to an ex-lover in the hope of luring her into bed.

Adam Thomas 'Emmerdale' star Adam Thomas was forced to apologise for homophobic comments made to a gay student who approached him in a McDonalds. After Ricky Platts exposed Adam for calling him a 'gay boy' and his friends 'queers', Adam said: "I deeply apologise for my actions and I am horrified to realise that I have caused offence.

Bruce Jones While Bruce Jones was on a suspension from his role as Coronation Street's Les Battersby in 2007 for allegedly making inappropriate comments in front of an undercover reporter, he was reportedly caught delivering a racist rant in a pub, about phone workers "not speaking English properly".

Christopher Parker Christopher Parker - who played Spencer Moon in 'EastEnders' tried to take his own life in 2005, following a tabloid story speculating his sexuality. The star was so fed up of gay rumours, he took an overdose of paracetamol and attempted to slash his wrists.

Shona McGarty Shona McGarty was suspended from her role as EastEnders' Whitney Dean after repeatedly turning up late to filming. Bosses slapped her with a four week suspension without pay.

Melissa Suffield Lucy Beale may have been the wild child of Walford, but 'EastEnders' actress Melissa Suffield found herself out of a job when her off-screen life took a similar turn. "I was a naughty girl outside of work, well that's what they have sacked me for, pathetic!" the teen wrote on her web page at the time.

Ben Freeman 'Emmerdale' star Ben Freeman was accused of raping a girl he met on a Caribbean holiday when she was 16 back in 2007. He was later cleared of the charges.