Apparently, being described as a pair of 'rapping Proclaimers' is not a good thing.
This was the discovery of Scottish duo Gavin Bain and Billy Boyd, who couldn't get anyone in the music industry to take them seriously, despite their creative energy and lyrical gymnastics - an oversight they were certain could be blamed on their Dundee origins.
Thus, they 'became' Californian hip-hop duo Silibil n' Brains, and, suddenly, queues were formed, girls were got and phone calls returned.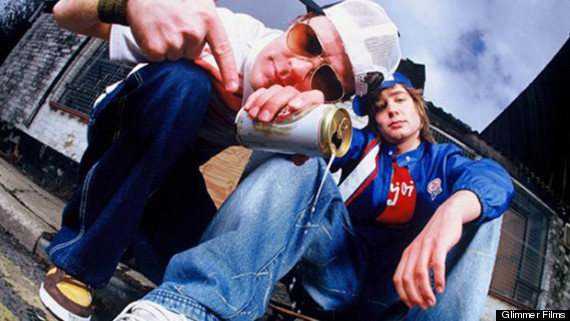 Silibil n' Brains were Dundee's answer to the Beastie Boys
It wasn't just Joe Public who was fooled. Jeanie Finlay's engrossing film shows the boys in full flow in front of a bunch of hardened Sony executives, and the pair sat on the books of industry veteran Jonathan Shalit.
'The Great Hip Hop Hoax' is in selected cinemas from today. Watch the trailer below...

SUBSCRIBE TO & FOLLOW UK ENTERTAINMENT