Robert Pattinson has taken method acting to a whole new level after revealing he masturbated for real in 2008 film 'Little Ashes'.
The former 'Twilight' star has told of how he pleasured himself whilst filming a gay sex scene in the film about Salvador Dali.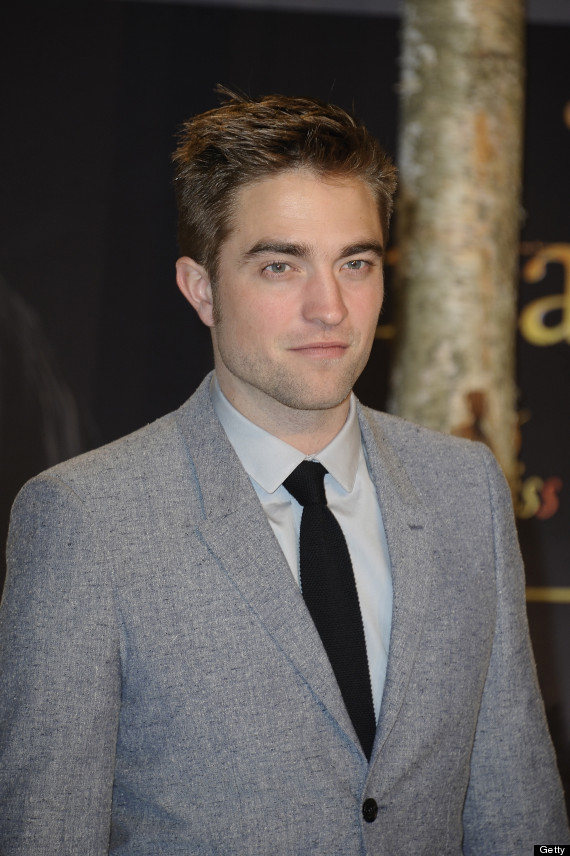 Robert Pattinson
He told Germany's Interview magazine: "I once decided to quit acting; it was when I did 'Little Ashes'. I played Salvador Dali and had to do a lot of scenes where I was naked, and I also had to masturbate. I mean really.
"My orgasm face is recorded for eternity," he said.
Asked why he didn't just 'fake it', he added: "[It] just doesn't work, so I pleasured myself in front of the camera."
Well, that's something we certainly we'ren't expecting to hear today.
WATCH a scene from the film below...
But now we're not so surprised at the news R-Patz was apparently 'Fifty Shades Of Grey' novelist EL James' first choice to play Christian Grey in the film adaptation.
After it was announced Charlie Hunnam had landed the role, 'American Psycho' author Bret Easton Ellis tweeted: "Talked to EL James at a party over the summer: her first choice for Christian was Rob Pattinson and Matt Bomer was never in the running," he tweeted.
"EL James and I were at Rob Pattinson's house when she admitted that Rob was first choice for Christian. Ian Somerhalder never in running."
The sex was real in 9 Songs, Michael Winterbottom's 2004, which film is often said to be the most sexually-explicit mainstream film ever released.

Antichrist director Lars Von Trier included real sex between stars Willem Dafoe and Charlotte Gainsbourg in this film

The Postman Always Rings Twice reportedly saw Jack Nicholson and Jessica Lange have sex for real

Sienna Miller has denied it, but an on-set insider claimed that the sex scenes between Miller and on-screen (and reportedly off-screen) love interest Hayden Christensen in Factory Girl were very real

"It's not about sex it's about sexuality," claims the trailer for Shortbus, a film full of real-sex.

Béatrice Dalle and Jean-Hugues Anglade were rumoured to have had sex in this 1986 French film.

'Nymphomaniac' - Lars Von Trier's study of the disastrous effect on her life of one woman's addiction, has it all. After the fourth hour, the only thing that could still shock us was actual clothing, which Shia LaBeouf accommodated by wearing a paper bag on his head at the premiere.