X Factor's Sharon Osbourne has revealed how she knew of Simon Cowell and Dannii Minogue's affair, claiming that the Aussie judge became 'unbearable to work with' as she grew closer to the show boss in 2007.
Writing in her new autobiography 'Unbreakable', which is being serialised in The Sun, Mrs O said: "During filming it was obvious to me that there was some sort of relationship going on between them and the more it progressed, the worse it became between her and me. It was unbelievably bad."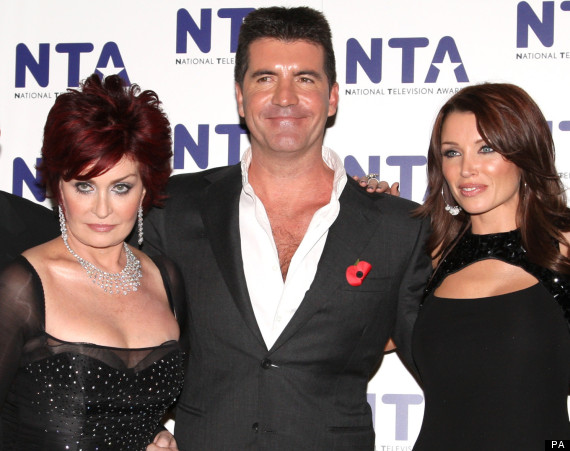 Sharon Osbourne with Simon Cowell and Dannii Minogue in 2007
She continued: "The antics behind the screen had gone up a gear, with her sticking her tongue in Simon's ear and giggling like a bloody teenager as Louis Walsh and me stood there like a couple of gooseberries.
"For me, it made her so unbearable to work with that I just couldn't take it. It was horrible," she added
As a result, Sharon arranged a meeting with Dannii to clear the air, but the Osbourne matriarch claimed that her 'peace bid had fallen on deaf ears', describing the singer as a 'very dark' person, with whom 'what you saw was definitely not what you got'.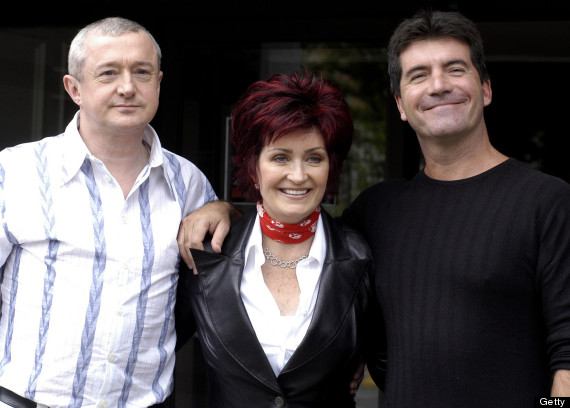 Louis Walsh, Sharon Osbourne and Simon Cowell
Sharon also told of how she issued Simon with a 'it's her or me' ultimatum, but he refused to chose between the judges, leading to Sharon eventually deciding not to return to the show in 2008.

When news of Simon and Dannii's affair was revealed in an authorised biography about the music mogul last year, Sharon added that she felt vindicated that the news was made public.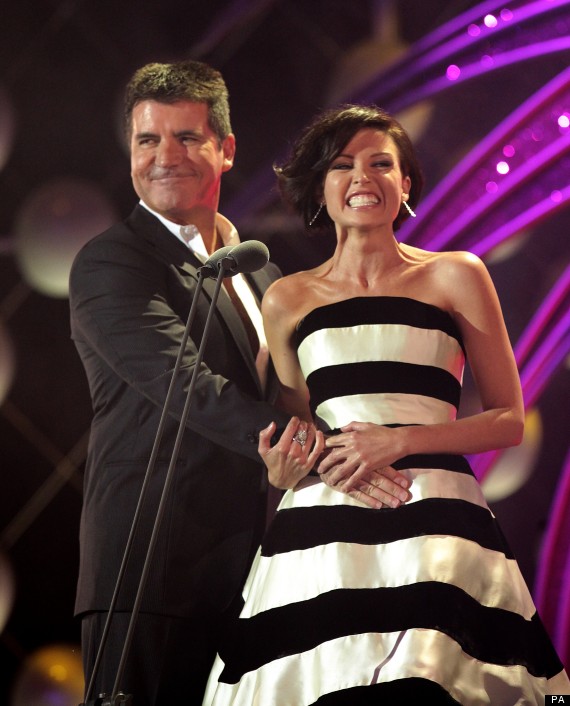 Simon and Dannii (pictured here in 2010) had an affair in 2007
"I felt like shouting from the rooftops, 'See? I was right,'" she said.
"It proved I hadn't been making it up when I said she had an uppity attitude as she was f*****g the boss.
"She clearly felt s******g Simon gave her vicarious power and it was so immature, not to mention deeply irritating to deal with," she added.
'Unbreakable' by Sharon Osbourne is to be published by Little, Brown on 10 October at £20.
Loading Slideshow
Series 1-3 (2004-2006)

The original line-up: Sharon Osbourne, Simon Cowell and Louis Walsh

Series 4 (2007)

All change: Dannii Minogue joins Simon Cowell and Sharon Osbourne, with Brian Freidman replacing Louis Walsh.

Series 4 (2007)

The return of the Walsh: Louis makes a comeback after Brian Freidman is axed from the panel after only a few days of auditions.

Series 5-7 (2008-2010)

The Cheryl era: Cheryl Cole replaces Sharon Osbourne, joining Simon, Dannii and Louis.

Series 8 (2011)

A mass exodus: Gary Barlow, Tulisa and Kelly Rowland join the only original remaining judge, Louis Walsh.

Series 9 (2012)

Schermazing: Nicole Sherzinger replaces Kelly Rowland, joining Gary, Tulisa and Louis.

Series 10 (2013)

She's BACK! Sharon Osbourne rejoins the panel after five years, replacing Tulisa and joining Louis, Gary and Nicole.
LIKE US ON FACEBOOK | FOLLOW US ON TWITTER
Loading Slideshow
X Factor: 7 Reasons Why We're Glad Sharon Osbourne's Back

1. When Sharon loses it, she REALLY loses it (we challenge you to watch this without laughing. A lot.)

X Factor: 7 Reasons Why We're Glad Sharon Osbourne's Back

2. She never lets anything get in between her and a good giggle. Not even a door.

X Factor: 7 Reasons Why We're Glad Sharon Osbourne's Back

3. She's a drama queen. You know, like when she quit 'The X Factor' live on air because two of her acts were in the bottom two. DRAMA!

X Factor: 7 Reasons Why We're Glad Sharon Osbourne's Back

4. She tells it like it is. Just ask the very first 'X Factor' winner Steve Brookstein, who Sharon described as 'full of crap' and 'an average singer'. And that was when she was being nice!

X Factor: 7 Reasons Why We're Glad Sharon Osbourne's Back

5. She likes a tipple. Or ten. And doesn't mind appearing a little *hick* sloshed on *hick* 'The Xtra Factor'

X Factor: 7 Reasons Why We're Glad Sharon Osbourne's Back

6. She's got one of those faces that simply CANNOT hide what she really thinks. Well, why use words when your eyes can say everything (see 1m 14s)?

X Factor: 7 Reasons Why We're Glad Sharon Osbourne's Back

7. She's not afraid of a very public celeb spat. Poor Dannii.
Also on HuffPost: