A sinister looking clown has turned himself into police – after complaints he was seen "acting suspiciously" near secondary schools and "frightening children" in County Antrim.
The Carrickfergus "Killerclown" – often accompanied by a balaclava-clad, gun-toting sidekick – has made something of a career out of roaming the streets at night and being photographed looking, well, absolutely terrifying.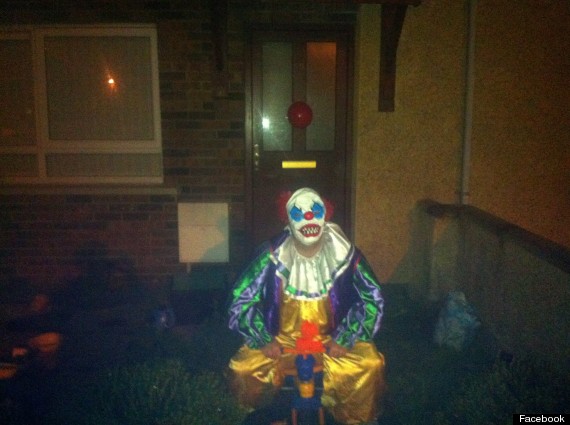 Astride a tricycle, the Carrickfergus 'killer clown' gurns for the camera
But the Carrick clown's reign of terror appeared to have encountered a hiccup after the local police revealed they were investigating him.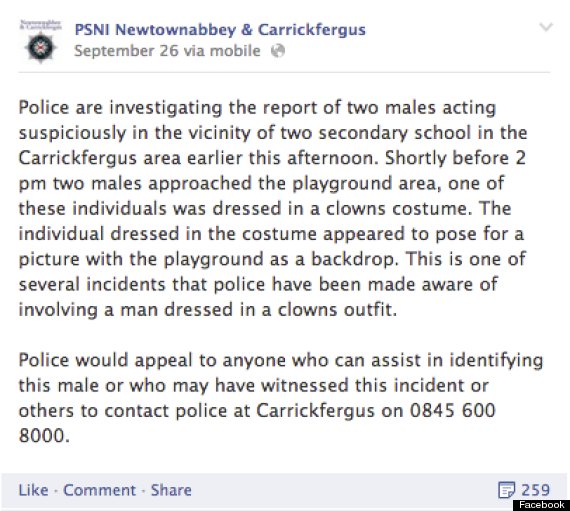 Shortly afterwards it added the "gentleman" in question had come forward to assure police his antics were "a prank" and offering apologies to anyone his actions had caused distress to.
The announcement was met with comments to the effect the force was cracking down on fun, but it held firm, stating: "Fun is fun, but frightening school pupils is another [issue]."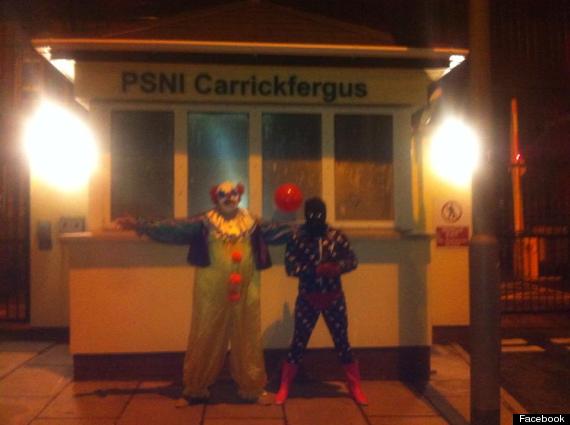 Cheeky... the clown and sidekick 'gimp boy' cavort outside the PSNI Carrickfergus headquarters
But the clown will be keeping away from schools, after telling BBC Radio Ulster's Evening Extra programme he had received messages from people concerned for their children.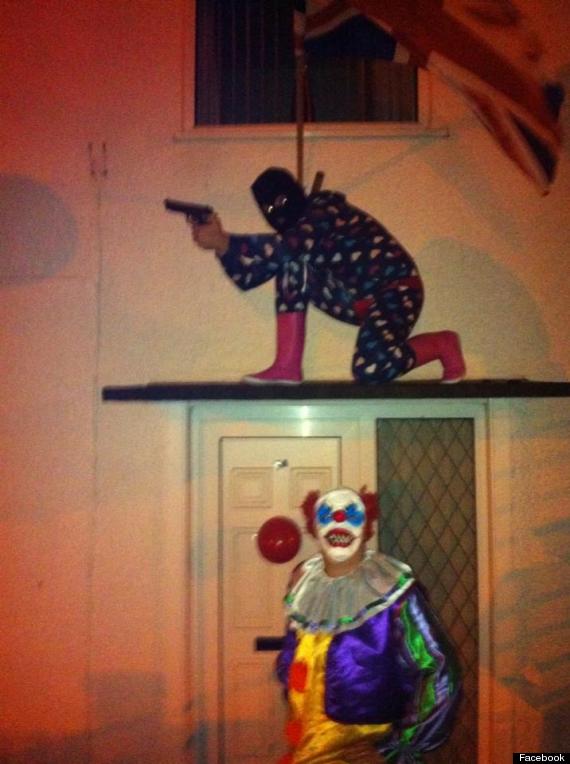 SUBSCRIBE TO & FOLLOW UK DAILY BRIEF