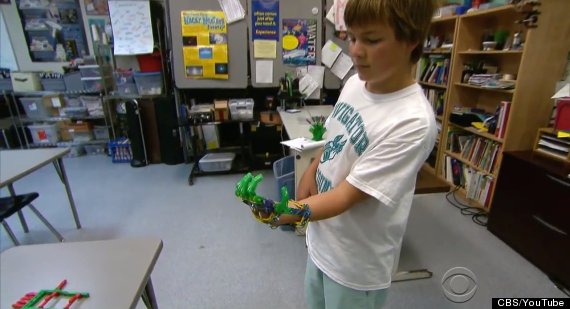 The touching video shows how excited Leon is about his new hand as it kind of makes him a "cyborg".
Because of the low costs involved and the fact it can be made at home, the prosthetic can be updated to and added to as Leon grows.
Creepiest Android/Robot Videos
SUBSCRIBE AND FOLLOW
Get top stories and blog posts emailed to me each day. Newsletters may offer personalized content or advertisements.
Learn more