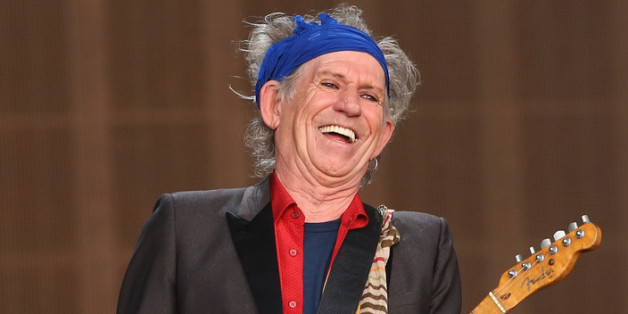 The iconic band, who in 2013 also earned more than $126m (£77m) playing to 326,998 people on their 50th anniversary tour, continue to surprise fans and earn new ones, and they've Keith - in huge part - to thank for that, with his style, his riffs, and his enduringly uncompromising attitude...
"I've never had problems with drugs, I've had problems with the police."
Moreover, he remains unbowed, unapologetic & unmistakably the ultimate rock 'n' roll icon."
Check out Keith and the boys through the years, in 70 pictures below:
Rolling Stones Through The Years

SUBSCRIBE AND FOLLOW
Get top stories and blog posts emailed to me each day. Newsletters may offer personalized content or advertisements.
Learn more