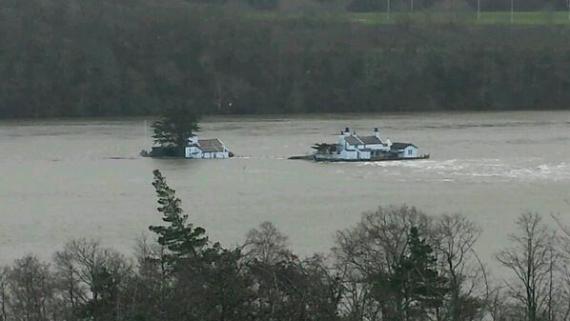 This shocking image shows flooding seemingly about to submerge two houses in Wales.
Waves are lapping at the walls of the homes, near Anglesey.
Joanna Marston took the picture from the Menai Bridge looking over to the mainland of North Wales.
SUBSCRIBE AND FOLLOW
Get top stories and blog posts emailed to me each day. Newsletters may offer personalized content or advertisements.
Learn more