It seems that when a single man from Sheffield decided to try his luck with the ladies on Mumsnet, he discovered that mothers might not be as desperate as he suspected.
Under the pseudonym of 'sheffieldguy', the 35-year-old ventured: "Am I the first guy to think of this angle?... Nothing ventured, nothing gained, as they say."
According to the Mail Online, the brave singleton described himself himself as a 'well-endowed and 'very attentive and confident lover' on the look out for some NSA (no strings attached) fun.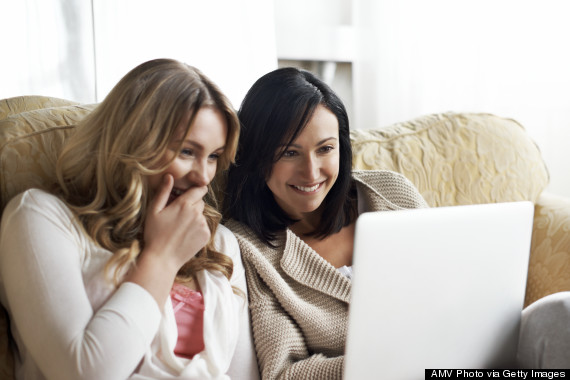 However, his subsequent chat-up lines, as reported in Metro, clearly needed a little more polishing.
'So if you're bored sexually at home, or not getting any at all… drop me a private message. I'm happy to travel up to an hour or so from Sheffield.'
However, considering the responses he received, doubtless he'll be more carefully on his next visit to a parenting website.
The Mail Online reported that the 35-year-old wasn't short of heated responses, as women piled in to ridicule the careless casanova.
Replies included: "I bet your inbox is ON FIRE." and 'Have to admire that level optimism!!'
Tired of meeting people who don't share the gluten-free lifestyle you lead? Then Gluten-Free Singles is just the dating service you've been looking for

For all the people out there who love horses (but not making love to horses) Equestrian Cupid can help you find other singles who share your passion for the majestic four-hoofed creature.

Whether you're a clown by career or a clown by choice, this Clown Dating site will help you find others that share this hysterically fun lifestyle.

Do you live for spicy tastes and hot peppers? Then let Hot Sauce Passions match you with others who share your fiery flare.

Active since 1998, Meet-an-Inmate has been linking free men and women with pen pals and partners that are currently stuck behind bars.

Are you an extremely wealthy person looking to date an equally wealthy person? Then look no further than Millionaire Match so you and your significant other can go have fun with your boats and your fancy parties and whatever else you do with all that cash. Also can we borrow some cash?

Darwin Dating is a site which claims it's for "beautiful people only" implying it's exclusively for the evolutionary superior attractive folk out there...likely causing Charles Darwin to roll over in his grave.

For people who identify sexually with the furry-lifestyle, Furry Mate is the perfect place for you to find your anthropomorphic animal partner.

For all you Sea Captain's out there who are tired of having the ocean as your only mistress... Allow Sea Captain Date to handle of your dating needs while you focus on manning your boat.

If the deciding factor in forming a relationship is whether or not a prospective partner is compatible with your feline companion, then Purrsonals.com is your go-to dating site, and hey, it's already got a pun in the url.

If you're all about the "business in the front, party in the back" hair style then Mullet Passions is the place to be for singles looking for those who love this redneck staple.

If you're an adult baby or just a passionate diaper lover looking for love then Diaper Mates is the dating website for you, ya big baby.

Looking for a female prison pen pal that could potentially turn into a female prison lover? Then Women Behind Bars is perfect for you.

Tired of dating people who don't share your food limitations due to the allergy you've been burdened with? Then Singles with Food Allergies is exactly what you've been searching for.

My Free Implants is a place where wealthy men can donate money for females to get the breast implants they've always dreamed of, with a chance that said females may just want to start a relationship with their knight in shining...money.

Conservative Dating Site puts the FOX in Fox News.

The Ugly Ball is a self-proclaimed dating site for the "aesthetically average" people out there, essentially the polar opposite of Darwin Dating, this site is for those who are willing to admit they're far from gorgeous.

Tired of your mom or dad being single and lonely? Then make a profile for them on My Lonely Parent and introduce them to the spectacular world of online dating!

We get it. Firefighters and military personnel are hot. UniformDating.com

Almost all matchmaking web sites offer a free tour or preview of user profiles before they ask you to pull out the credit card. Take a little time and do some comparison shopping to find the site that will work best for you and your budget.

A good, recent profile photo is essential. Have a friend or one of your kids take some new, flattering photos in a nice, casual setting. Their objective opinion will help you choose the best ones and they can help you upload them if you're not that tech-savvy. And over time, add new pictures to update your profile and keep things fresh.

Your profile should be light, optimistic and positive. It should include a little bit about who you are, the things you like and what you are hoping to find. Don't pour your heart out, tell a sob story or include overly personal material. In short, don't talk about anything you wouldn't discuss in the supermarket if you met your match there. Have a friend help you out if you get stuck.

Set up a separate email account just for your online dating, and don't put anything in your profile or username that could identify you (other than your photo.)

Don't share personal information like your contact info until you reach a certain comfort level with the person. If you decide to have a phone conversation, you can place the call yourself and just dial *67 before you dial their number to keep your number from being revealed.

Don't be too rigid when it comes to your potential partner's age, height, profession or any other traits. You can mention what you usually prefer, but avoid absolutes unless they're truly a deal-breaker. You don't want to shut down a potentially great match who might surprise you.

Are you looking for a long-term relationship, casual dating or just a hookup? Tell the truth and you'll be far more likely to get a response from a like-minded prospect.

It's only an email, and you're only saying hello. You don't need to pour your heart out the first time you make contact. A simple message is best so your ego won't be bruised if you don't hear back. Something along the lines of, "Hi, I liked your photos and your profile. Let me know if you'd like to chat."

Have you found someone you like, or is someone interested in you? Ask your friends to take a look. Sometimes they'll be able to offer an objective opinion and help you decide who's really worth pursuing.

Don't take it all too seriously. You should approach online dating like you would mixing and mingling at a cocktail party. It's not a life-or-death situation, so don't treat it like one. Enjoy the process, keep a sense of humor and keep your expectations in check so you don't get carried away.

The idea here is to find someone to date, so beware of getting into endless email exchanges that never lead anywhere. Don't wait too long to move things along if you want to meet and test your chemistry.

It's perfectly normal for online daters to keep communications open with multiple people on an ongoing basis. Even after the first date, don't assume you've become their one-and-only or stop looking. Just relax and let things progress naturally. If the chemistry is there, things will get serious in their own time.

If you don't want to be competing with faces half your age, try a site like OurTime.com which caters to a more mature demographic.

For a first date, you should both arrive separately at a public location. Keep it short – a cup of coffee is ideal. If the chemistry isn't there, you're not stuck with each other for hours, and if it is there, you can extend things by ordering some food or taking a walk or whatever else seems appropriate. Also, just as a precaution, it never hurts to tell a friend who you're meeting and where.

Don't go on and on about your past relationships, bad dates or how hard it is to meet someone. Talk about the here and now, ask questions and keep the conversation light and fun. Debbie Downer rarely gets a second date.

Don't be discouraged if your email conversations don't lead anywhere or if you have a few bad dates. Finding the right person sometimes takes time, and like anything else, online dating takes practice.