Coleen Nolan has spoken of her fears for sister Linda inside the 'Celebrity Big Brother' house, after revealing she has previously suffered suicidal thoughts.
The 'Loose Women' star has said she is desperate to get her sister out of the house as she is worried she could have a breakdown, following a series of explosive rows with Jim Davidson.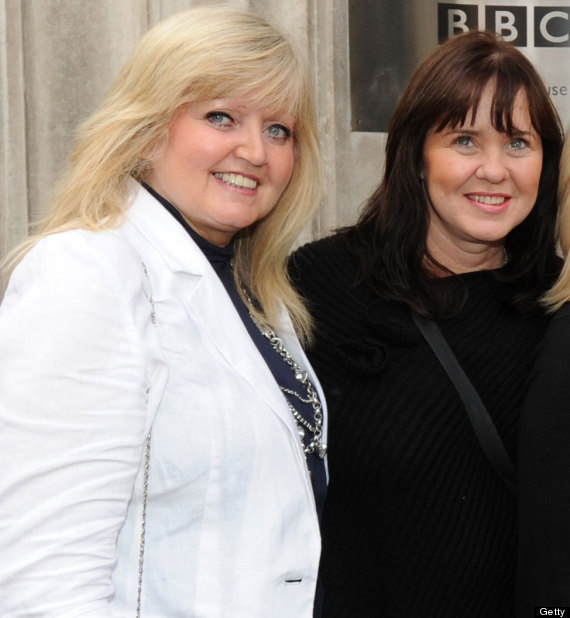 Coleen (right) with sister Linda
The star is already fragile following the death of her sister Bernie from cancer last year, and even said she wished she had died instead of her.
Coleen told the Daily Star: "After we lost Bernie she turned to me and said: 'I'm so annoyed because it should have been me, I've got nothing to live for'.
"I was just horrified but that's how she feels. She thinks she's got nothing and said to me 'I don't want to be here, I get up every day and force myself to live every day'."
"I'm worried about her. I want to go in and get her out," she added.
Coleen's admission follows the latest explosive row between Linda and Jim, which saw him reference an incident involving her late husband, where he was accused of stealing money from Frank Carson's wallet in 1995.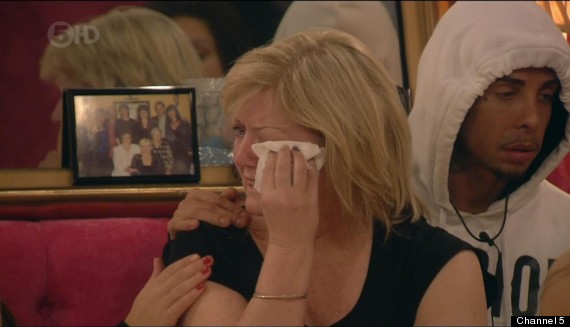 Linda Nolan was left in tears from Jim's remarks
Following the row, Coleen couldn't hide her anger, tweeted: "Can't speak cos I'm ready to scream! I could say so much, but I won't go to his level!!! So proud of my sis!! Xxx."
She added on Monday's 'Loose Women': I know where Linda is coming from, I'm not going to sit here and slag off Jim Davidson… but I know where she's coming from with all of that.
"However her being my sister, there are times when I want to run in there and go 'Back off now, calm it down or go in the garden and have it out both of you' but it is really difficult because I can't get in there and say it."

Rihanna and her little brother Rajad.

Jennifer Lopez and her sister Lynda Lopez.

Peter Andre and his big sister Debbie.

James Franco and his brother Dave Franco.

Jennifer Lawrence and her brothers Ben and Blaine.

Rupert Grint and his brother James Grint.

Kate Hudson and her brother Oliver.

Mollie King and her sister Laura.

Sharon Stone and sister Kelly Stone.

Alexandra Burke and her brother Aaron.

Vanessa Hudgens and sister Stella.

Emma Watson with her brother Alex.

Kate Moss with her brother Nick Moss.

Julia Roberts and Lisa Roberts Gillan.

Actress Hayden Panettiere and her brother, actor Jansen Panettiere.

Amanda Holden and her sister Debbie Holden.

Nicola Roberts with her sister, Frankie.

Michael Lohan Jr with his sister Lindsay Lohan.

Ronan Keating with sister Linda.

Rihann's brother, Rorrey Fenty.

Stacey Solomon with her sister Jemma.

Actress Sarah Jessica Parker with her mother Barbra Forste and brother Pippin Parker.

Sisters Sienna and Savannah Miller.

Renee Zellweger and her brother Drew.

Robert Pattinson's sisters Victoria and Lizzie.

Scarlett Johansson and her twin brother, Hunter.

Keira Knightley and her big bro Caleb.

Jude Law and his sister Natasha.

Trace Cyrus withj his sister Miley (and dad Billy Ray).

Cameron Diaz and sister Chimene.

Gwyneth Paltrow and her brother Jake.

Lee Anne DeVette and her brother Tom Cruise.

Justin Bieber and little his brother Jaxon.

Michael Hathaway (left) and his sister Anne Hathaway.

Nicole Kidman and her sister Antonia.

Victoria Beckham and sister Louise.

Britney Spears and her brother Bryan.

Richard Cox and his sister Courteney Cox.

Pippa and James Middleton.

Baron Nicholas Hilton with his sister and Paris Hilton.

Madonna and her brother Christopher Ciccone.

Wayne Rooney's brother, Graham.

TOWIE stars Cara Kilbey, Billi Mucklow pictured with Lauren Goodger and her sister Nicola Goodger.

Sir Philip Green with his son Brandon and daughter Chloe.

Lily Allen and her sister Teddy Rose.

Joanne Beckham, sister of David Beckham.

Colin Firth and his younger brother Jonathan.

Simon Cowell's brother, Nick Cowell.

Miley and her half-sister Brandi.

Brad Pitt and his brother Doug.

Aimee Osbourne is the big sister to Kelly and Jack.

Lily Allen with her older, half-sister Sarah Owen.