Is your idea of sexiness wearing clunky eyewear and seeing your thrusting nakedness beamed live to a heads-up display and simultaneously recorded so you can watch it back in a pimples-and-all homemade porno?
Thought not.
Undeterred, a team of British developers have created 'Sex With Glass', an app for Google Glass.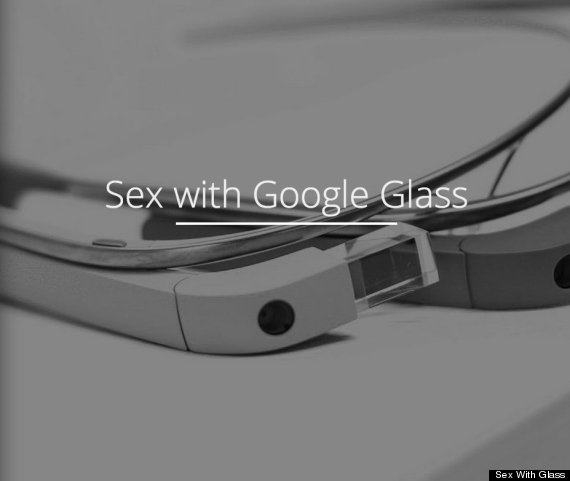 Why?
Basically, when you and your partner are getting down to it, don your Glass, say "ok glass it's time" and when you're done say "ok glass, pull out".
Obviously these are the two least sexy phrases ever to coined for use in the bedroom so if you can actually say them with a straight face and stay aroused then all credit to you.
If this isn't disturbing enough, you can also view it on your phone.
The website blurb says: "Having sex with Google Glass on brings a completely new perspective. Experience sex like never before. Simply swipe to a new perspective.
"And enjoy the new view. When you connect your phone, you can even see what it's like from any angle."
Any angle?! Surely there are some best left unviewed.
For those worried about privacy issues, any videos are automatically deleted after five hours - although inevitably someone will come up with a hack to circumvent this as happened recently with Snapchat.
So, if you're looking to spice up your love life may we suggest perhaps reducing the number of screens between you and your lover - and maybe just get out more.
9 Best Google Glass Parodies
It didn't take very long for Tom Scott to upload this hilarious spoof of Google's "Project Glass" video -- he literally posted his video on the same day Google posted theirs. In a short 20 seconds, he shows all that could go wrong with a futuristic tech device like this one.

What if Google's glasses ran Windows? It's likely the problems (and pop-ups) would be endless, as shown in this parody by Vlakkeland.

Binx Films goes gamer on Google's "Project Glass" video, showing how the device would work in the middle of a Call of Duty-like mission.

The wearer of Google's glasses in this Grad Life production definitely makes the video hilarious with how he puts them to use.

With this video, Happy Toaster shows how not-so-great Google's high-tech glasses might be, especially playing up how it may point out the way-too-obvious and even accidentally cause a death.

LessFilms' funny video points out yet another pitfall (or perhaps plus?) of having Google glasses: You can find out if your loved one is cheating whether you like it or not.

Jonathan McIntosh tells it to the world straight with his Google glass spoof. In the same way that Google pages are riddled with ads, he suggests that Google's glasses might be filled with ads, too -- but they'll be a lot more distracting.

Unfortunately, Studio Hoofnail's short parody of Google's video ends quite tragically -- but not before poking fun at its potential shortcomings.

Even Jimmy Kimmel had his fun with Google's "Project Glass" video. The clip he shows may look like the original, but keep on watching to discover the funny bit he added on.

Google unveils a preview of its futuristic Web-based digital glasses that puts the company's Web services, literally, in your face.