News Pictures Of The Day: Monday 27th January 2014
The Huffington Post pictures of the day brings you the very best images, from around the world chosen and created by our own photo editors, Elliot Wagland and Tahira Mirza.

Share +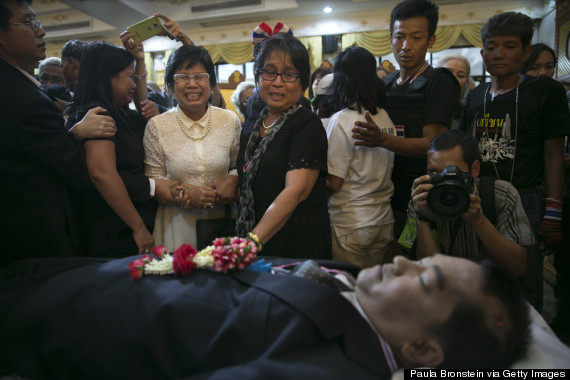 A woman reacts emotionally as hundreds of mourners pay their respects over the body of Sutin Tharatin, a core anti-government leader who was killed by gunmen yesterday, on January 27, 2014 in Bangkok, Thailand. Nine others were also injured during election related violence as protesters blocked polling stations as advanced voting took place in the capitol city. Bangkok Shutdown has been in effect for two weeks as the anti-government protesters continue to block major intersections. The Thai government imposed a 60-day state of emergency in Bangkok and the surrounding provinces in an attempt to cope with the on-going political turmoil but so far this decree has had no effect on the mass protests.