The Huffington Post pictures of the day brings you the very best images, from around the world chosen and created by our own photo editors, Elliot Wagland and Tahira Mirza.

30/01/2014 17:30 GMT
Dulux Colour of the Year 2014 With Alesha Dixon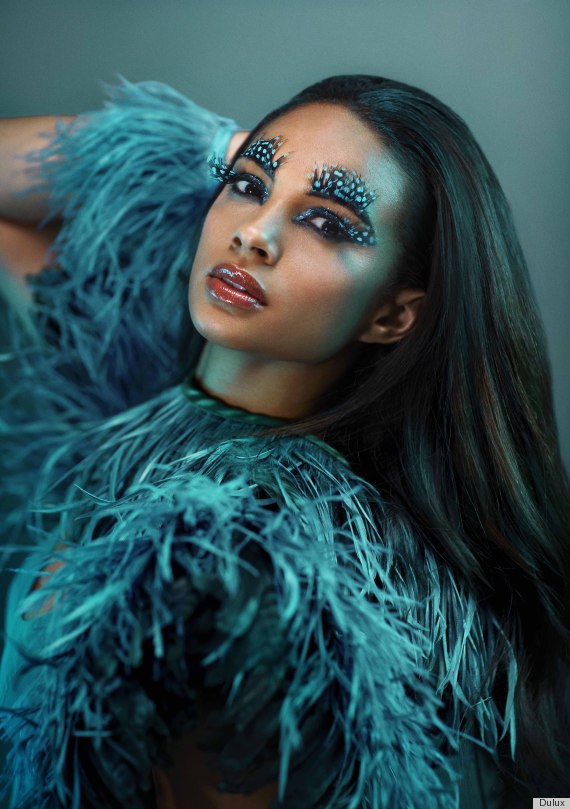 Britain's Got Talent judge and new mum, Alesha Dixon, has slipped back into her dancing shoes for a ballet-inspired photoshoot to showcase Teal as 2014's Colour of the Year - predicted by the team at leading paint brand, Dulux. The Strictly winner took to the stage once again, this time creating a series of dramatic poses that see her transform into a vision of Teal. Looking stunning in a customised dress, swathed in feathers with striking eye make-up, Alesha shows off her famous long limbs, surrounded by the Colour of the Year. Her performance depicts the story of a shy duckling who is inspired by the discovery of her teal colouring, and transforms into a beautiful and confident Teal Duck.
Teal, and specifically the Dulux colour Sea Urchin 1 was predicted as the Colour of the Year following extensive research by an 18-strong panel of global colour and trend experts who specialise in different areas of colour use, brought together by Dulux parent company, AkzoNobel. Collectively the team scours the globe, exploring a broad range of different cultures and industries including interiors, fashion, beauty, design and even social and economic influences.
30/01/2014 16:24 GMT
Sochi Olympics Russian Cossacks stand guard, Thursday, Jan. 30, 2014, in Krasnaya Polyana outside the Black Sea resort of Sochi, Russia, where the snow and sliding sports venues for the 2014 Winter Olympics are located.
30/01/2014 15:54 GMT
Royal event champions hospital food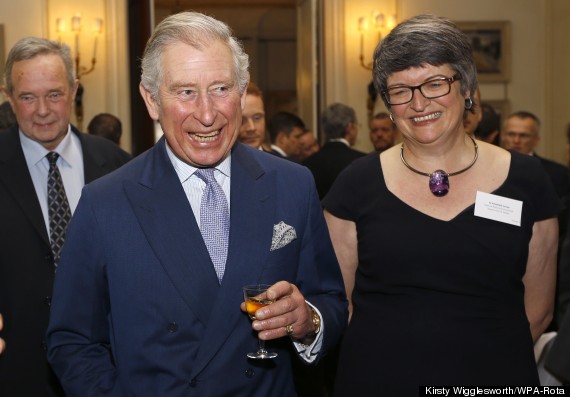 The Prince of Wales with Dr Elizabeth Jones, Head of Patient Environment, Department of Health, during a reception at Clarence House in London to champion the improvement of hospital food across the United Kingdom.
30/01/2014 15:49 GMT
Yorkshire Sculpture Park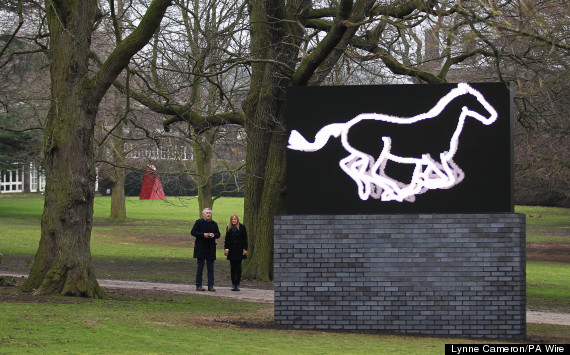 Artist Julian Opie and his wife Aniela look at his LED sculpture Galloping Horse unveiled at the Yorkshire Sculpture Park, Bretton Hall in Wakefield.
30/01/2014 15:26 GMT
Go Ultra Low campaign launch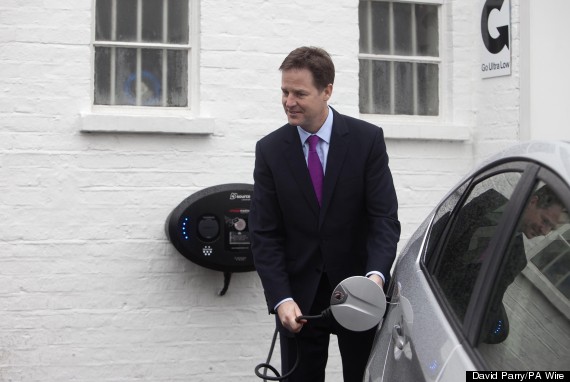 Deputy Prime Minister Nick Clegg charges a ultra low emission vehicle during a visit to the Ace Cafe in Stonebridge, northwest London, for the launch of the Go Ultra Low campaign.
30/01/2014 15:23 GMT
Cameron gives evidence to the Joint Committee on National Security Strategy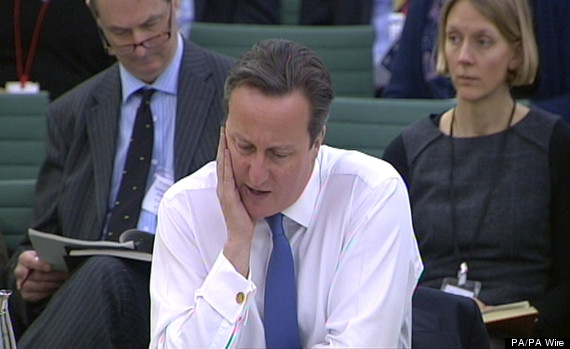 Prime Minister David Cameron giving evidence in front of the Joint Committee on National Security Strategy at Portcullis House in London.
30/01/2014 13:07 GMT
Lightning Strikes Tower Bridge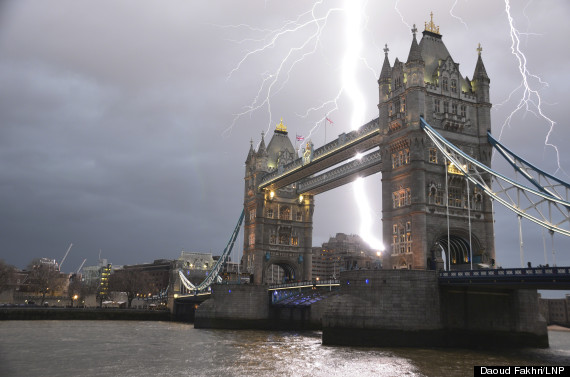 This is the moment London's Tower Bridge was hit by a spectacular bolt of lightning. Amateur photographer Daoud Fakhri was testing out his new lens by taking pictures of the landmark when it struck. SEE THE FULL STORY HERE>>>
30/01/2014 12:56 GMT
Big Weekend event heads to Glasgow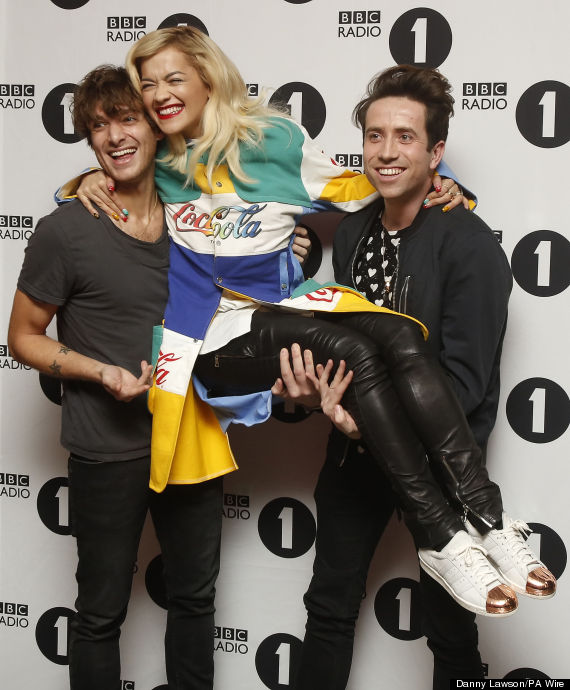 Paolo Nutini (left), Rita Ora and BBC Radio 1 DJ Nick Grimshaw following his BBC Radio 1 Breakfast Show, which was broadcast from BBC Scotland in Glasgow.
30/01/2014 11:31 GMT
Today's Top Stories
TOP STORIES TODAY
30/01/2014 10:41 GMT
China Celebrate The Lunar New Year Of The Horse
SUBSCRIBE TO & FOLLOW UK DAILY BRIEF