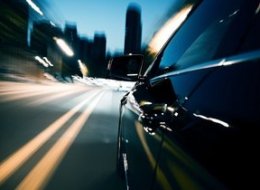 A ten-year-old Norwegian boy who took his baby sister for a joyride, claimed he was a dwarf who had forgotten his driving licence after ploughing his parents' car into a snowy ditch.
The adventure ended for the unnamed children at 6am on Wednesday morning, according to Norwegian daily newspaper Dagbladet.
The vehicle was spotted by a snowplough driver who alerted the police.
The boy and his 18-month-old sister, who was in the passenger seat without a seatbelt, were cheerful when they were found, around six miles from their home. The boy says he was on his way to visit his grandmother.
"The parents woke up and discovered that the children were missing and that someone had taken off with their car. They were pretty upset as you can imagine," a spokesman for Vest Oppland police told Reuters.
He added: "The boy told the snowplough driver that he was a dwarf and that he had forgotten his driver's license at home."
According to a translation by The Local, police officer Kai Lyshaugen said: "This seems to have a happened on an impulse. He woke up at night, his sister was also awake and he decided to take a ride."
No charges have been filed and the case has been closed.