Google has reportedly urged have-a-go investigators not to use its Maps to try and search for the missing Malaysia Airlines Flight MH370.
The Malaysian Star reports that "several concerned citizens" have called the paper to say they had "found" the plane on Google Maps.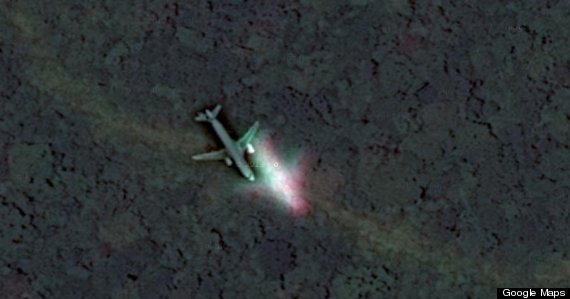 Above: one image of a plane sent in by amateur sleuths
One pointed to a point near the Vietnamese island of Cầu Ma Thiên Lãnh, located south west of Ho Chi Minh City.
Another said he had found a plane near Kenyir Dam in Terengganu.
Unfortunately, there is no chance they are of the lost flight. The images on Google Maps are often years old, and are not live images.
A spokesperson from Google Malaysia told the paper:
"Yes, the images may be there, but it is not real time satellite images as the images may have provided to us several weeks or months ago," he said.

"These images which are captured would sometimes contain images of airplanes usually on its flight path and cannot be presumed as a possible crash site."
Malaysia Airlines Flight Disaster In Pictures
SUBSCRIBE TO & FOLLOW UK TECH