Brooklyn Beckham, scion to David and Victoria, has made his modelling debut, aged 15. The teen is featured on the cover of Man About Town Magazine, pouting like his mother. The hair, however, is all David...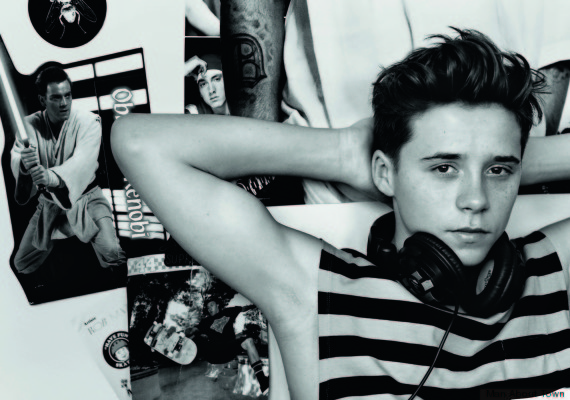 The pictures were taken by photographer Alasdair McLellan, who is known to the Beckham clan, having in the past shot both David and Victoria for different publications.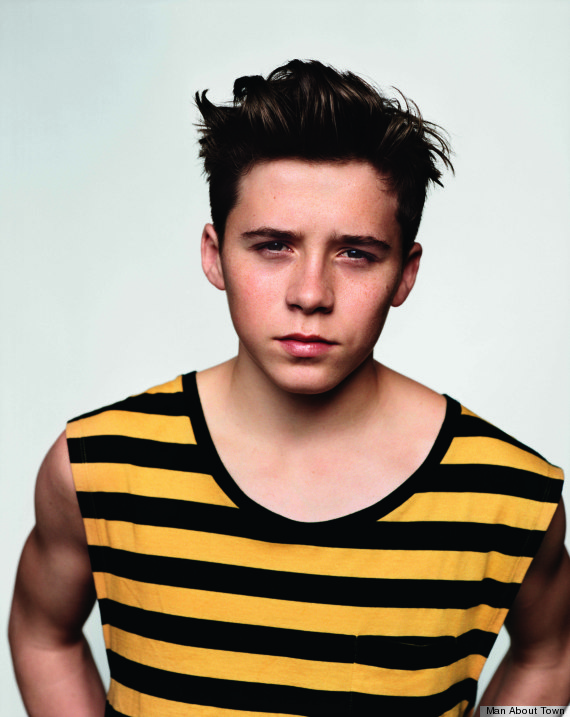 The magazine, which is published twice a year, is positioned within the high-end male lifestyle sector, with Brooklyn appearing in its pages wearing labels including Ralph Lauren and Saint Laurent.
The story continues below
Brooklyn Beckham makes his modelling debut
Editor-in-Chief of Man About Town magazine Ben Reardon said 'We are thrilled to feature Brooklyn Beckham in a world exclusive on the cover of the Spring/Summer 2014 issue of Man About Town. Brooklyn's first published editorial is a 20-page fashion story celebrating teenage style, which shows a warm and honest insight into the moment men begin to express themselves through clothes. We could not have wished for a stronger subject than Brooklyn to bring this story to life. He was a diligent, relaxed cover star for his first ever fashion shoot. The story was a genuine pleasure for all involved. Brooklyn was a true professional and had a keen eye in the styling process, collaborating on selections from designers including Ralph Lauren, Saint Laurent and Supreme. It is clear that he is becoming a credit to the family name, not only possibly the most famous in the world but one with a wealth of heavyweight fashion influence behind it.'
SUBSCRIBE AND FOLLOW
Get top stories and blog posts emailed to me each day. Newsletters may offer personalized content or advertisements.
Learn more