The Fields Beneath is a coffee shop that lies, yes, beneath the arches of Kentish Town West railway station in north London.
And as there's a sign warning about traffic hitting this railway bridge, the coffee shop has decided to create its own version...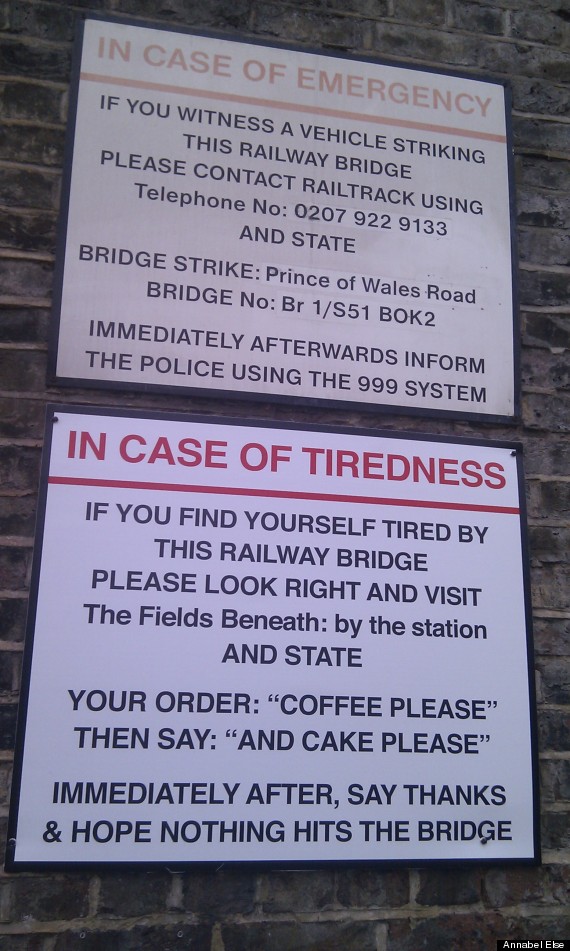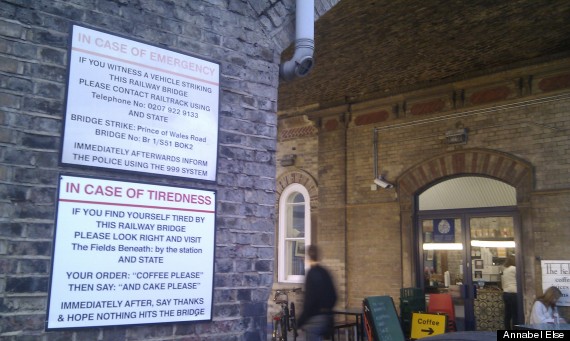 Marvellous. And it's really, really made us want a coffee...
Also on HuffPost:
11 Funny Chalkboard Signs
SUBSCRIBE AND FOLLOW
Get top stories and blog posts emailed to me each day. Newsletters may offer personalized content or advertisements.
Learn more