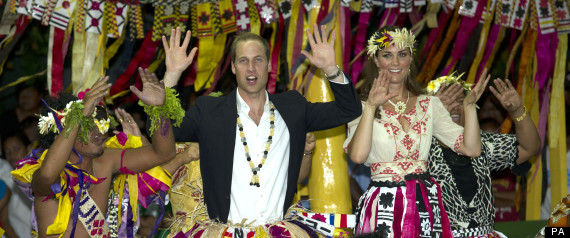 On 29th April 2011, William and Kate got married. That's the William and Kate. Not, say, your mate from school and your second cousin. (Although maybe they got married too? But we digress.)
And if there's two people who seem to be having a good time, all the time, it's Prince William and The Artist Formerly Known As Kate Middleton. So to celebrate the occasion of their third wedding anniversary, here are 33 pictures of the Duke and Duchess of Cambridge from the past three years. That's 33 funny pictures, of course...
SEE ALSO:
Kate And William: Three Years Of Funny Photos
SUBSCRIBE AND FOLLOW
Get top stories and blog posts emailed to me each day. Newsletters may offer personalized content or advertisements.
Learn more