In the next season which starts this summer, we'll see 19-year-old Chantelle Brown-Young, who goes by the name Winnie Harlow, and has vitiligo. The condition causes depigmentation of the skin in patches, which is more noticeable in darker skin tones.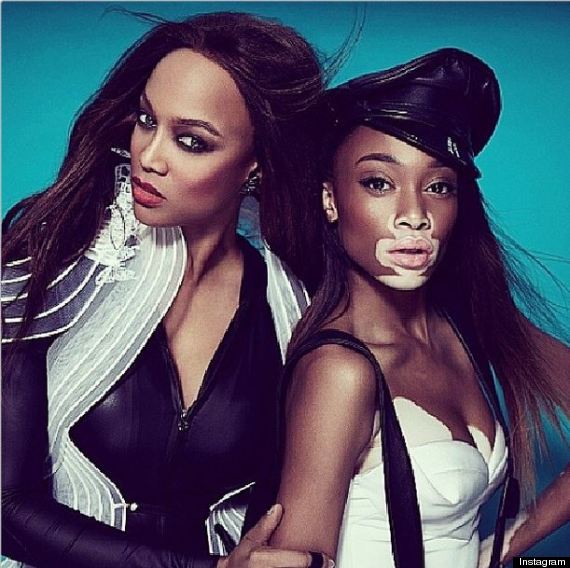 At school, she was constantly bullied and was called 'zebra' and 'cow'. Yet looking at her Instagram account, it's hard to see how people can view her as anything less than beautiful.
In her pitch video, she said: "I want to be America's Next Top Model because it's a lifelong dream. I am the underdog and I want to prove that one can follow one's dreams despite all the flaws and setbacks."
In a video from 2011, she says: "We have nothing different about ourselves. It's just skin," Chantelle explains in a video from 2011. "People have black skin, people have brown skin, I have both."
Chantelle's confidence about her looks had made her something of a spokesperson.
ANTM, as the show is called, for all its frivolity, has long since held open a space for unconventional models. Six years ago the show saw its first plus-size winner, Whitney Thompson.
When talking about what makes her different, she says, "A lot of people have a story or a background, but mine is painted on my body."
"America's Next Top Model" Cycle 20 Cast
SUBSCRIBE AND FOLLOW
Get top stories and blog posts emailed to me each day. Newsletters may offer personalized content or advertisements.
Learn more