9 Best Smartphones You Can Buy In Summer 2014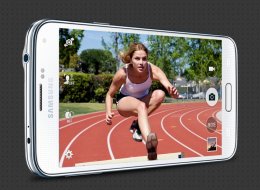 Buying a smartphone in 2014 is harder than it looks.
There are so many new phones on the market - and about to be launched - that sometimes it feels like it's better to wait than take the plunge.
On the other hand, 2014 has already produced a great range of devices and deals - and it's just going to get better.
From the soon-to-be-launched iOS 8 for iPhone, iPad and iPod to Google's Android OS which looks set to be strengthened even further with the launch of Android Wear. Then of course there's Microsoft who have unveiled their best version of Windows Phone yet with 8.1 showcasing a plethora of new features including the Siri-rival Cortana; your very own personal assistant.
Update: We've now added the Nokia Lumia 930, Microsoft's most powerful Windows Phone yet featuring an incredible 5-inch OLED display and 20MP camera with four mic stereo recording.
To make the quest for the right phone for you easier, we've selected our favourite nine smartphones available in 2014. Take a look at our selections of the best gadgets below.