Katie Price has revealed that she is still spending time with her husband Kieran Hayler, who she split from last month.
During her weekly show on Fubar radio, Katie revealed that she and Kieran were sharing custody of their baby son, Jett, and that the builder and occasional stripper is still spending time at her house.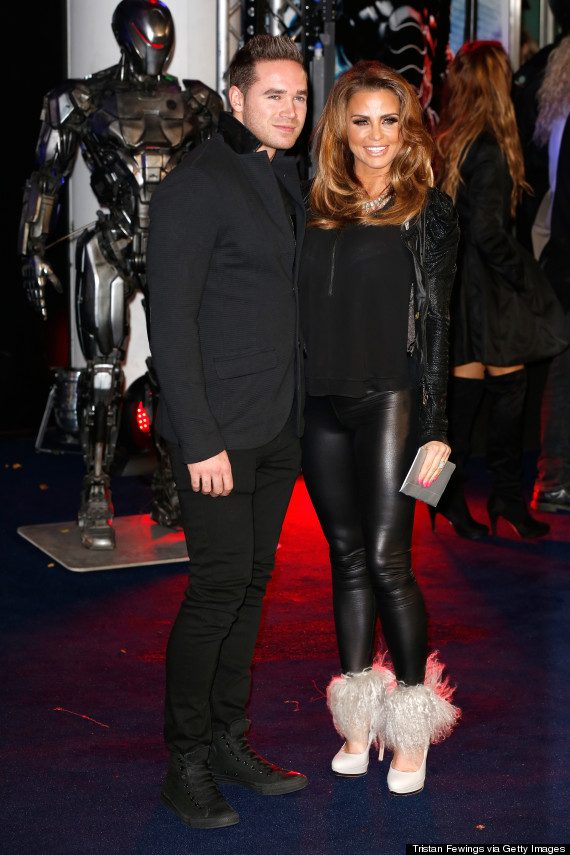 Katie Price and Kieran Hayler
When discussing whether big age gaps cause problems in relationships, Katie let it slip that Kieran - who is nine years her junior - was still spending time at her house, telling co-presenter Mark Dolan: "I had this the other day, Kieran was round the house, and I said to my brother about Rik Mayall, 'I used to watch The Young Ones,' and Kieran said, 'What's that?'"
Katie, who is expecting another child with Kieran in a matter of months, also revealed that he was taking care of Jett while she co-presented her show, saying: "Kieran's with Jett today, not the nanny."
The former glamour model initially took to her Twitter back in May to reveal that she was planning on divorcing Kieran after discovering he'd been sleeping with her close friend, Jane Pountney.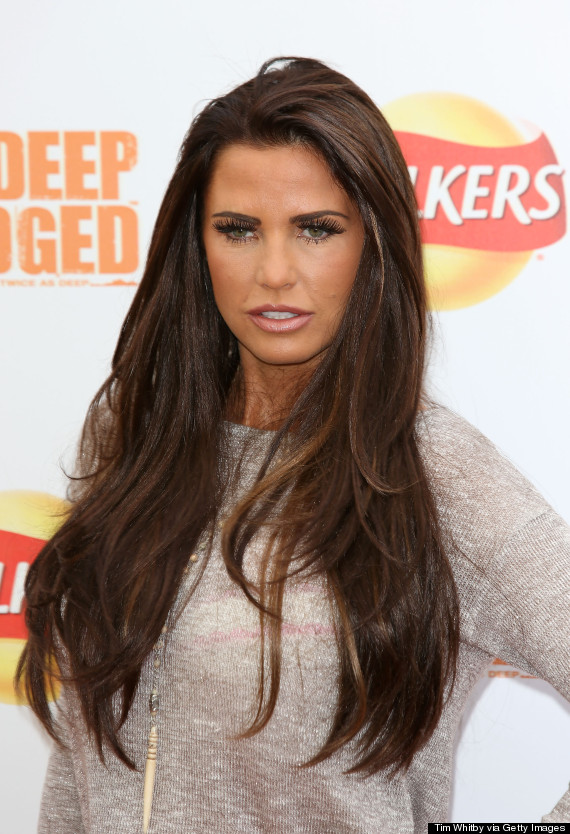 Katie Price
However, since their split Kieran has admitted he suffers from a "compulsive disorder" that he was seeking help for in a bid to win Katie back, and on her radio show last week she suggested there could be some kind of reconciliation in the future.
Unfortunately, her friendship with Jane Pountney seems less likely to be fixed, as Katie has branded her an "ugly tramp" and a "home wrecker" on Twitter.
Katie Price's Most Memorable Moments
Katie secured her place as a permanent tabloid staple on the third series of 'I'm A Celebrity', where she met her future husband Peter Andre.

However, her first big celebrity relationship was with footballer Dwight Yorke, who fathered her first child, Harvey, when she was still best known as glamour model

She also dated Another Level star Dane Bowers, who she starred in a toe-curlingly embarrassing sex tape with.

She also shocked us all when she revealed she'd had a brief fling with squeaky-clean 'Pop Idol' runner-up Gareth Gates, which he later blamed for "ruining" his career. Oh dear.

Her most famous relationship to date is still undeniably her time with Peter Andre, though, who she was married to for just under four years.

This is the pair's tasteful outfit choices for the 'Dukes of Hazzard' UK premiere. We can't work out what is the most visually offensive part, Pete's facial expression, or his snakeskin shoes.

This was also among the couple's biggest fashion fails, of which there were plenty.

Still... they made some pretty famous friends during their time together.

Let's face it, she should probably have kept Jerry Springer's number...

But far worse than their crimes against fashion were their crimes against music... as proven by this performance of their single 'A Whole New World'

Having grown tired of boring everyone in the United Kingdom with their constant media presence, the couple then revealed they were trying their luck Stateside which... didn't go terrifically, let's just say.

The pair even ran the London Marathon together in April 2009, but just weeks after this totally sincere and not-at-all-staged photo was taken, the couple announced they were splitting up.

The split led Katie to go through a bit of a brief "off the rails" period, which led her to head to Ibiza and hit the streets in this notorious gold outfit.

The look was later parodied by this man... husband no. 2, Alex Reid.

Her split from Peter Andre also pushed Katie to revisit her failed music career, leading to this lip-sync-for-your-life spectacular performance of 'Free To Love Again' on 'GMTV'.

She also decided that the best way to get over her split from Pete, and get some closure, was to head back to Australia and take part in 'I'm A Celebrity Get Me Out Of Here'. Again. Ultimately, Katie quit after a week after getting fed up of being chosen for every single bush tucker trial.

Within months of divorcing Pete, Katie was linked to wild-child cage fighter Alex Reid, who she revealed to the world liked to dress up in women's clothing and go by the name of Roxanne. Weeks after he won 'Celebrity Big Brother', Katie revealed to the world that she was his wife.

Here he is again, in a lineup of other men dressed up in some of Katie's some recognisable looks. She's in the middle, in case you can't tell.

That was just one of Katie's memorable photo calls. Here she is promoting her own line of iPods, where she's seen rocking them a head-band made of the music devices. Crafty.

Here she is taking the title of her 'Kissable' perfume a bit too literally

And as if that wasn't tasteful enough, here's Katie wearing a bejeweled swimsuit to promote her novel 'Paradise'. That's one way to get people interested in literature, we suppose...

Katie was photographed with a cross through her "Pete" tattoo following their split, to really show the world quite how over it and not-even-a-little-bit-bothered she was.

Ultimately it didn't end well for Katie and Alex, leading her onto pastures new with Argentinian model Leandro Penna, whose English was reportedly so poor the pair needed Google Translate to communicate with each other.

Still, when you look like that conversation is probably over-rated anyway...

Katie tried out a totally different look when it came to promoting her hundredth (or at least it felt like it) installment in her autobiography series, 'You Only Live Once'

And speaking of totally different looks, we... well... we're still not actually certain what it is that's going on here. But let's just enjoy it.

Clearly sensing that one Katie Price wasn't enough, she launched 'Signed', a reality series to launch a new protege, which introduced the world to Amy Willerton.

Obviously fed up of being a prominent feature in every magazine going, Katie decided to launch her own one-off magazine, 'Katie', which obviously flew off the shelves...

Meanwhile, in came husband no. 3 in the form of builder and - of course- part-time stripper, Kieran Hayler, who ultimately fathered her fifth child, Jett.

Unfortunately their happiness was perturbed briefly when, in May 2014, Katie revealed - while six months pregnant - that she was calling time on their marriage due to Kieran's alleged extramarital activity. Oh dear. Thankfully, romance fans, we know the story had a happy ending, and she took Kieran back after he sought help for his "compulsive addiction".

Shortly after her first tirade against Kieran and Jane - the first of many, no less - she was pictured arriving at her old pal's house wearing this tasteful ensemble.

What even is this?! It's been over six months now, and we're still wondering exactly why a heavily-pregnant Katie thought that throwing on this rainbow-inspired garb would be a good idea.

Yes, she took Kieran back, and they made their first public appearance together on the red carpet at the 'Mockingjay' premiere. Unfortunately for Kieran, he's clearly become so stressed out by all of the press attention that he's completely forgotten how to button up his shirt.

The indisputable queen of the photocall, Katie promoted her latest book (or, at least, the latest book with her name on the cover) by posing for this winter-inspired photo-shoot. Incidentally, this was one of her final public appearances before undergoing a breast reduction.

In fact, the next time we saw Katie's breast implants they'd been removed, and were sitting casually on her bedside table. She later revealed plans to sign them and auction them off for a breast cancer charity.
href="http://www.facebook.com/HuffPostUKEnt"target="_hplink">LIKE US ON FACEBOOK | FOLLOW US ON TWITTER