Duke And Duchess Of Cambridge Apparently Don't Like This £38,000 Kitchen (PICTURES)
The Royal Family have already had to defend spending a seven-figure sum refurbishing the Duke and Duchess of Cambridge's Kensington Palace apartment.
Then Kate Middleton was last week dubbed "Two Kitchens Kate" after reports emerged the couple are installing a second kitchen at their flat. Royal officials have been keen to stress that the couple paid for the second one themselves.
Now, according to reports, the more accurate term should be "Three Kitchens Kate."
Kate is apparently now installing a third new kitchen at her and William's country mansion in Norfolk – ripping out a stunning £38,000 kitchen far beyond the monetary reach of most normal people.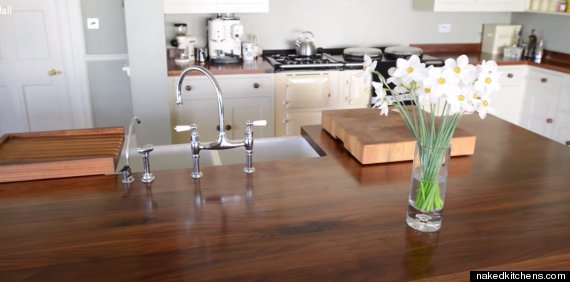 A Royal source, who asked not to be named, told the Daily Mail the couple "have decided to make changes to the kitchen at Anmer Hall and a lot of what was there is not there any more."
Anmer Hall is the ten-bedroom country home William and Kate are renovating in North Norfolk, previously renovated by a designer couple who installed the kitchen about six years ago.
The Mail reported the kitchen featured £17,000 worth of hardwood worktops, a large Aga costing £11,495 and an £8,630 fridge - even the drainage board cost £275.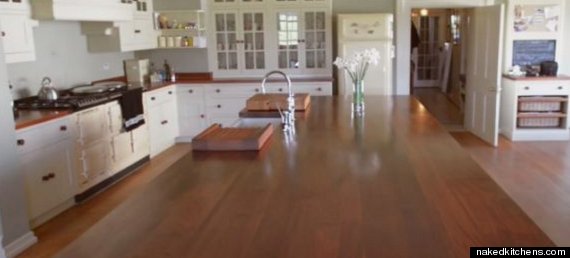 News of the redesign will come as disappointment to the previous owners, who posted a message on their website alongside the photographs which reads: "We left behind one of the most gratifying kitchens we made, the Anmer Hall kitchen' The silver lining to this is that I am certain that the new occupants, Prince William, the Duke of Cambridge, and Kate, the Duchess of Cambridge, are enjoying it as much as we did!"
The Duchess recently installed a second, private family kitchen at her four-storey Kensington Palace apartment keeping the main kitchen for preparations for official engagements.
The 350 sq ft kitchen designed by Princess Margaret's husband Lord Snowdon, was also redesigned at a reported cost to taxpayers of £170,000.
Last week it emerged the cost of renovating Kate and William's Kensington Palace apartment has now spiralled to more than £4 million.
The taxpayer will foot the bill for extensive work on Kate and William's propety, including installing a new roof, overhauling the electrics and carrying out significant plumbing works.
A royal spokesman said a "high standard" of work had been necessary and that the project actually offered taxpayers "great value."
He said William and Kate "paid privately" for all the internal furnishings, including carpets and curtains. They were also at pains to ensure that the specification is not extravagant, according to the spokesman.
Buckingham Palace also downplayed reports the Queen had taken on a snazzy new helicopter for the Cambridges' use, dubbed "Heir Force One."
The plush helicopter comes complete with Her Majesty's crest, its own marking G-XXEC and leather seat coverings, of course.
A spokesman for the Queen said the monarch had "secured an annual lease" for a helicopter, for a fixed number of hours.
The spokesman said the helicopter would be used by members of the Royal Family - not exclusively William, a qualified pilot having undertaken training with the RAF, and Kate - and that the lease represented good value for money.
He said: "It will provide an alternative to chartering a number of different helicopters."
Somewhat unsurprisingly, at the time, many took to Twitter to voice their scepticism about the "money-saving" helicopter:
As Britain marches against austerity and social welfare cuts affecting the poorest, the Queen 'treats' William to £8million helicopter.

— Angi Mansi (@WorkPsychol) June 21, 2014
Good to see the Queen has purchased her grandsons first Helicopter, my gran is a real disappointment on that front

— UKITTY (@UkUkitty) June 21, 2014
Massive child poverty in this country, queen spends 8 million on a helicopter. Maybe they can use it to do food drops?

— AssedBaig (@AssedBaig) June 21, 2014
The Queen was told earlier this year that she needs to "get a grip" on finances, as it emerged the household is down to its last £1m in royal reserves.
A Commons committee warned the Queen need to get a handle on slashing costs, increasing income and sort out a backlog of repairs.
Income increased for the Royals during the last financial year, but expenditure had only been reduced by 5%.
Asked in January if the Royal Family had too many palaces, Margaret Hodge, the Public Accounts Committee's chairman, said: "I don't think we even looked at that - we wouldn't have dared to look at that."