Chocoholics, you may want to take a seat when reading this news.
The world is running out of chocolate and by 2020, the sweet treat may be endangered.
Last year, we again consumed more cocoa than we were able to produce, according to Mars Inc. and Barry Callebaut AG (the world's largest chocolate maker).
Research from the two companies has revealed the gap between how much cocoa the world wants to consume and how much it can produce will increase to one million metric tons by January 1, 2020.
By 2030, the predicted shortfall will double to two million tons.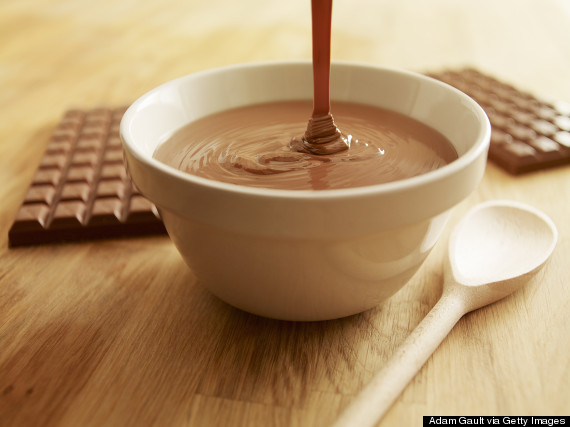 According to Bloomberg, the lack of chocolate available is due to drought, disease, higher demand of more-productive crops like corn, and rising popularity of dark chocolate - which uses for more cocoa.
"The global cocoa sector may suffer a one million metric ton shortfall by 2020 because of increasing economic and environmental pressures on cocoa farms around the world," Mars said in a statement.
"Our long-term business depends on a sustainable supply of high quality cocoa, and we believe that securing cocoa's future begins with increasing yield, and therefore incomes, for the smallholder farmers at the industry's core. Putting these farmers first is our guiding principle."
It is likely that as cocoa supply falls, our favourite bars will shrink in size and be padded out with fillers like nuts and nougat.
Speaking to The Mirror, Angus Kennedy, editor of industry magazine Kennedy's Confection said the new chocolate will be a far cry from the Dairy Milk bars we all know and love.
"It will be much sweeter as sugar is the cheapest ingredient and can be used to hide the fact that there is less cocoa powder," he said.
"High quality chocolate snaps because of the level of cocoa butter. But in the future it won't as more vegetable fat will be used - the product will be more bendy and sludgy in texture."
SEE ALSO:

Could Chocolate Improve Your Memory?
Chocolate that is still available in the supermarket will likely shoot up in price over the next decade.
Bloomberg reports that from 1993 to 2007, the price of cocoa averaged $1,465 (£937.58) per ton. During the subsequent six years the average was $2,736 (£1751.00) per ton - an 87% increase.
We don't know about you, but we'll be stocking up on advent calendars while we still can.
Chocolate Trends For 2014
Though chocolate and orange have long been best friends in the confectionery world, another citrus fruit is getting some chocolate love: lemon. In fact, according to Mintel, the number of lemon-flavoured chocolate products has doubled over the past year globally.

Confectionery makers are pimping out chocolate to make it even more decadent by creating dessert-flavoured, well, desserts. Think crème brulee, tiramisu, milkshake and ice cream-flavoured chocolates.

In Asia, where the sweet tooth is much weaker than the Western world, vegetables are being used to cut cloyingly sweet chocolate flavours. In 2013, there was wasabi-flavoured chocolate. Now there's chocolate-covered edamame and purple sweet potato chocolate, made with white chocolate and purple potato paste.

Strawberry, raspberry and cherry have all had solid turns in the chocolate spotlight. But in Poland, consumers are being treated to chocolate and peach-fruit filling, an overlooked but underestimated fruit pairing.

Here's the traditional pecking order when it comes to nuts and chocolate: The top nut ingredient is hazelnuts, followed by almonds and peanuts. But according to Mintel, consumers can expect to see a more diverse nutscape including pistachios, and a blend of seeds and nuts. One particularly interesting riff on chocolate-covered almonds comes from Canada, with the Rogers' Chocolates Natural Dark Chocolate Chipotle Almonds.

While we've seen chocolate sneak its way into sugary breakfast cereals before, it's also finding its way into traditionally healthier breakfasts like quinoa, granola and muesli.

Like coffee and wine, the notion of chocolate terroir is becoming increasingly popular. Serious chocolate lovers are learning that cacao from different countries -- Venezuela, Ivory Coast, and relative newcomer Vietnam -- have different taste profiles.

Hibiscus, the ingredient that's become commonplace in teas, is also finding its way into chocolate. And as Mintel notes, while floral-scented chocolates aren't common, it's an avenue they anticipate will be explored.

Mintel researchers also note an increasing number of white chocolate launches, including a Fair Trade German brand that released a white chocolate bar with mango and coconut.

Product descriptions are getting longer and longer with dual and triple-flavored chocolates, including beer and chocolate, red wine and marzipan, and smoked BBQ potato chips.