MORE:
Yes, seriously. Feel free to read that sentence again, we are also speechless.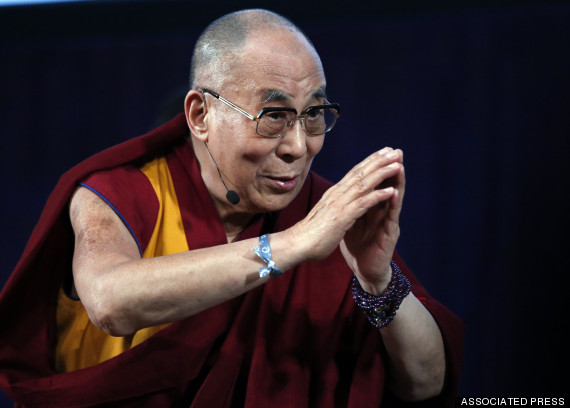 The public talk is listed as taking place on Sunday 28 June. So. Surreal.

The event, as it appears on the Dalai Lama's schedule
Further investigations suggest the booking may not be as random as it seems.
The festival's Green Fields have welcomed public speakers from many walks of life and in 2013, his Tibetan Monks performed there, holding a ceremonial Sand Mandala to celebrate the 100th anniversary of the Tibetan Declaration of Independence.
At present, the festival organisers have not commented on the Dalai Lama's apparent self-confirm.
Glastonbury 2015 Line-Up Rumours
SUBSCRIBE TO & FOLLOW UK ENTERTAINMENT