We're already half way through 2015 (yes, it's hard to believe), but Nameberry has already taken a look at the hottest baby name trends so far in 2015.
The baby-naming site, that gives ideas, lists and meanings for names, has secretly looked at the names gaining the most views on their site.
The site has looked at the number of times every name in their database was viewed for the first half of this year versus the same period last year and which names jumped the highest.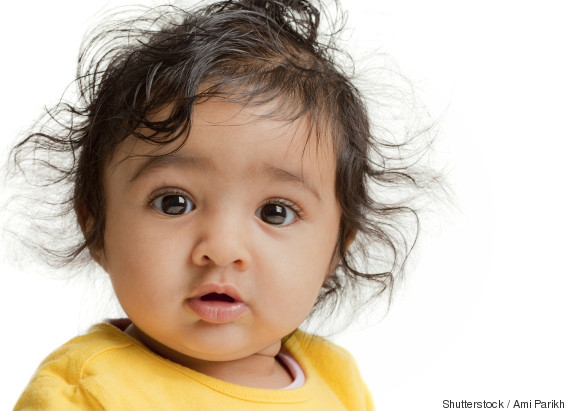 As expected, the names are a mix of new and quirky with some traditional ones thrown in there too.
There are some names you might not expect - Amoret, Eira, Booker and Leif were those ones for us, and others that you might not be too surprised at, including Alessia, Liliana, Arlo and Owen.
Here are their top 100 baby names of 2015 (so far)..
Girls
Adalyn
Ainsley
Alaia
Alessia
Alina
Alivia
Amoret
Asha
Augusta
Aveline
Bea
Betty
Brooke
Bryony
Camila
Eira
Eleanora
Ellen
Emerson
Estelle
Everly
Gaia
Indie
Ione
Isobel
Jocelyn
Judith
Kaia
Kalila
Liliana
Lucille
Marin
Marley
Meilani
Mireille
Norah
Orla
Paloma
Pandora
Peyton
Polly
Primrose
Remi
Ruth
Sasha
Tallulah
Teagan
Tove
Vanessa
Veronica
SEE ALSO:

Vintage Baby Names: 10 Girls' Names Ready For A Comeback

Surprise As 'Katie' And 'Hopkins' Top Most Popular Girls' Names List
Boys
Adam
Amias
Angus
Arlo
Asa
Ash
Augustine
Austin
Booker
Brecken
Callen
Calvin
Cameron
Chase
Chester
Cohen
Cole
Colton
Cy
Easton
Ellis
Evan
Grey
Greyson
Harlan
Hudson
Ignatius
Jameson
Kellen
Killian
Kingston
Landry
Leif
Leon
Logan
Luca
Lucian
Marius
Marshall
Nathaniel
Osias
Owen
Pax
Paxton
Quade
Quentin
Reuben
Rhett
Warren
Zed
Back in May, Nameberry compiled the most popular names of 2014.
The top three for boys were Noah, Liam and Mason and the top three for girls were Emma, Olivia and Sophia.
Have you take inspiration from the list? Or can you see your child's name on there?
Unisex Baby Names You've Never Thought Of
SUBSCRIBE TO & FOLLOW UK PARENTS