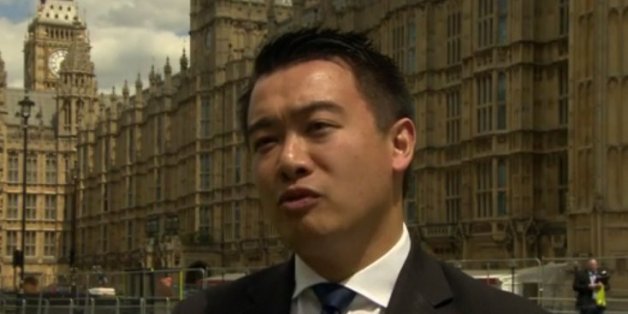 BBC
In the latest from our 15 from '15 interviews, Tory MP Alan Mak wilfully submitted himself to some mildly intrusive questioning.
He was Tory Boy as a teenager, loves William Hague and is most definitely not in Parliament to represent all British Asians.
You can read the full interview here, but if you just want a quick overview, here are some of the best bits.
When he was young, Alan wanted to be a shopkeeper
He joined the Conservatives when he was 16 years old
He was the first in his family to go to university
He attended a private school after securing a scholarship through the assisted place scheme
As the first British-Asian in the Commons, he does not want to be known as the MP for Hong Kong
He thinks more people should watch Parliament TV
He supports Manchester United
He stood in the Tower Hamlets local elections in 2010, coming 12th out of 16 in the Bethnal Green North ward. Four years later he stood again, coming tenth out of 14
Take That are one of his favourite bands
He needs to work on his punctuality
Read Alan Mak's full interview.
Suggest a correction