The Australian actor appears to have been travelling with his family over the holidays when he fell foul of some luggage restrictions.
Ridiculous @VirginAustralia. No Segway boards as luggage? Too late to tell us at airport.Kids and I offloaded. Goodbye Virgin. Never again.
This has led to many retailers recalling them and airlines banning them from luggage. Only Russell didn't seem to get this memo.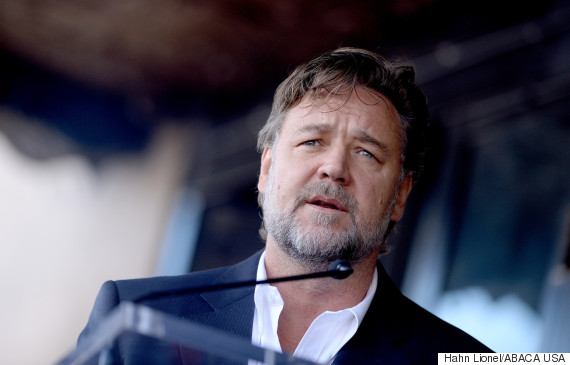 Crowe at the Hollywood Walk of Fame earlier this year
So Virgin Australia calmly brought him up to speed...
@russellcrowe Hi Russell, due to safety concerns over the lithium ion batteries in hoverboards, these have been banned on all major... 1/3
@russellcrowe ...Australian airlines and many around the world. We're sorry you were not aware of this prior to check-in today. We... 2/3
@russellcrowe ...hope to see you on board again soon. 3/3
Only that didn't quite work...
.@VirginAustralia I'm awaiting your reply, where is your duty of responsibility in this? Why not tell me when I am booking my ticket?
Cue more patient explanation...
@russellcrowe Hi Russell, this information is outlined in the Dangerous Goods section in the booking confirmation and check in... 1/4
@russellcrowe ...reminder emails you will have received. We have also communicated this on Facebook and Twitter, as well as... 2/4
@russellcrowe ...through the media. We understand your frustration, however please appreciate that safety is our number one... 3/4
@russellcrowe ...priority. 4/4
Oof. That's pretty definitive.
Russell Crowe Snubbed By Pope
SUBSCRIBE TO & FOLLOW UK ENTERTAINMENT