'Top Gear's revamp has been dealt another blow, with news that proposed co-presenter David Coulthard has jumped ship, and will be working for Channel 4 instead.
It had been widely believed that the Scottish former Formula One driver would be joining Chris Evans in the new programme, but now it transpires he'll be fronting Channel 4's coverage of his sport.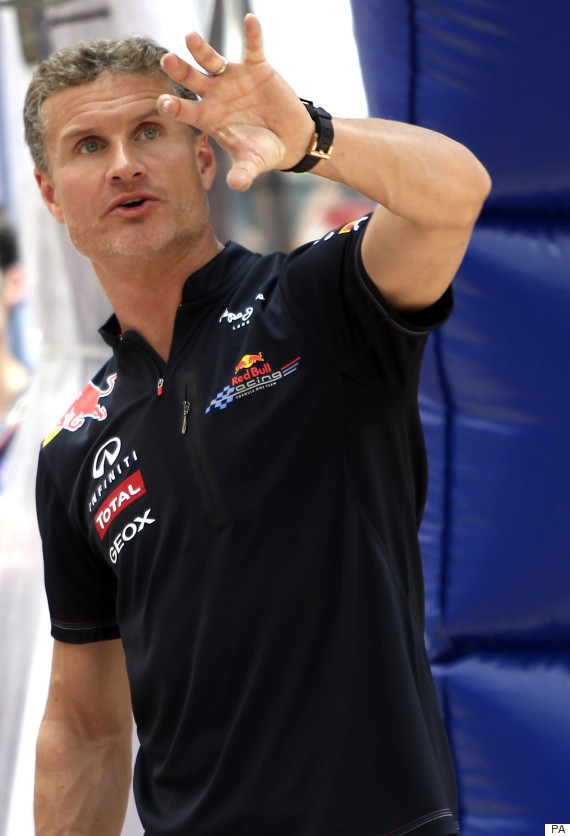 David Coulthard has been bagged by Channel 4 for its new Formula One coverage

This means there is still no big name in passenger seat alongside Evans, ahead of the show's highly-anticipated launch in May - and this is only the latest departure from the beleaguered production team.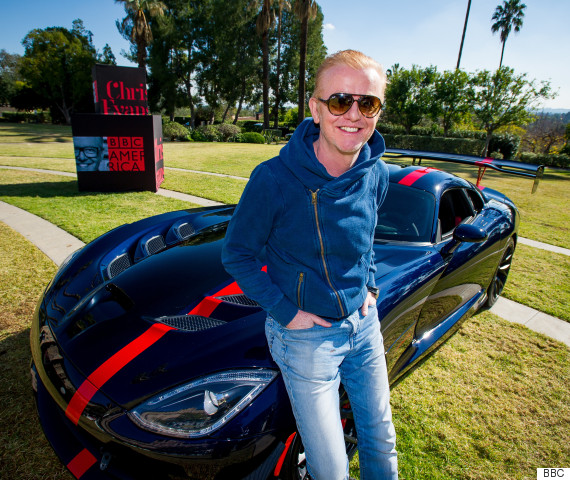 Chris Evans admits the atmosphere in the production office was "apocalyptic" following Clarkson's departure

Just before Christmas,
the show's executive producer Lisa Clark quit the show
, citing other projects as her reason.
The experienced boss, who had been personally recruited by Chris Evans, said: "After an extremely busy five months I am moving on from Top Gear to new projects which I will be announcing in the new year. I'd like to wish production all the very best with the show."
And last week it transpired that Chris Evans, who has given up 'TFI' duties on Channel 4 to concentrate on 'Top Gear', was having trouble coordinating driving and talking at the same time.
However, the BBC have been swift to defend his talents, saying: "The truth is that 'Top Gear' producers have been blown away by how quickly Chris has taken to talking to camera whilst driving at speed, a skill which has taken some presenters a long time to master."
Chris has admitted himself that the atmosphere in the 'Top Gear' left behind by Clarkson's untimely departure was nothing less than "apocalyptic".
The good news is that, suddenly, it seems as though, with David Coulthard's Formula One coverage added to the mix, there is a wealth of car television to be had in the near future. As well as the new version of 'Top Gear' on BBC2, Dermot O'Leary is shortly to front a Saturday night family entertainment show, based around vehicles and different teams' driving skills.
And, of course, we shouldn't forget the 'Top Gear' alumni Jeremy Clarkson, Richard Hammond and James May, all to reconvene over on digital, courtesy of Amazon's deep pockets and an abiding confidence on the part of its executives that this mischievous, middle-aged trio will be able to reprise the magic that made their BBC programme such a stunningly successful enterprise all over the world.
The BBC's production team may be reeling from this latest change to the plan but, for us viewers, it's a good time to be a rev-head.
Who do you think should replace David Coulthard? We're still holding out for this lady...
Possible 'Top Gear' Presenters
Guy Martin is another star whose name has been mentioned often in relation to the presenting roles.

Jodie was spotted enjoying lunch with Jeremy Clarkson in the wake of his sacking - does she already have his blessing?

Just days ago, Nick revealed that he has been in talks with BBC bosses.

Suzi's name has also come up often, during talk of a shortlist.

The actor's name has popped up often, and in May it was reported that he was in "advanced talks" with the BBC.

In April, sources revealed that bosses were considering Will, in the hope that he'd bring "a younger audience" to the show.

The Hoff threw his hat into the ring last month, answering with a simple, "Why not?", when asked whether he'd be up for presenting the motoring show.

Bookies William Hill are offering odds of 10/1 on TV star Stephen nabbing the role.

James Blunt's also made the bookies' shortlist with odds of 12/1.

Dermot's left the 'X Factor' behind, and he's already on the Beeb's books thanks to his Radio 2 show.

BT vision presenter Jake Humphrey is 8/1 to be a co-host.

Jamiroquai loves his cars - could he make the move to television?

Well... he's not doing much at the moment is he?

We reckon former Formula One World Champion Nigel Mansell would be a perfect choice.