Adele made a passionate pledge to stand by the residents of Grenfell Tower during her first show at Wembley Stadium on Wednesday (28 June).
During the first of her four shows at Wembley Stadium, Adele vowed that once her world tour was done she'd be going "straight back" to Grenfell, calling out the "neglect" that the residents of the tower block are facing.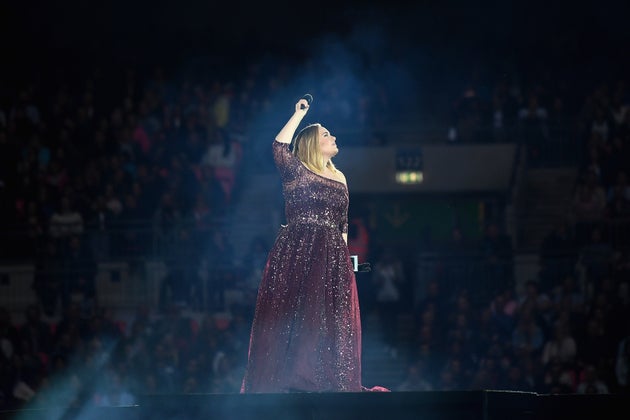 She told the audience: "I can't possibly tell you… how out of control and chaotic it still is.
"Today it's two weeks since it happened, and they're being as neglected now as they were before the fire. And I really promise you that any money that you raise will get to them.
"And I'm not leaving them."
Adele then urged her fans to donate money, with a phone number they could text for donations flashing up on screen.
She continued: "If you don't want to give money, can you promise me that you will talk about this story? And that you will keep it alive? Because it's disappearing, and it's atrocious that it is…
"It is our job as human beings to be compassionate. And if you don't have a social conscience, you can grow one… it does come with age. But ask questions and demand answers. Because it's fucking important, it's fucking important."
In typical Adele style, she concluded: "So please, those of you are who are going to go to the bar in a minute, it's cheaper to donate to them than it is to get fucking shitfaced."
She then dedicated an emotional rendition of 'Make You Feel My Love' to the residents of the tower block.
Adele's 30 Greatest Achievements... So Far
SUBSCRIBE TO & FOLLOW UK ENTERTAINMENT