Amanda Holden has revealed she would love to star in a new 'Carry On' film.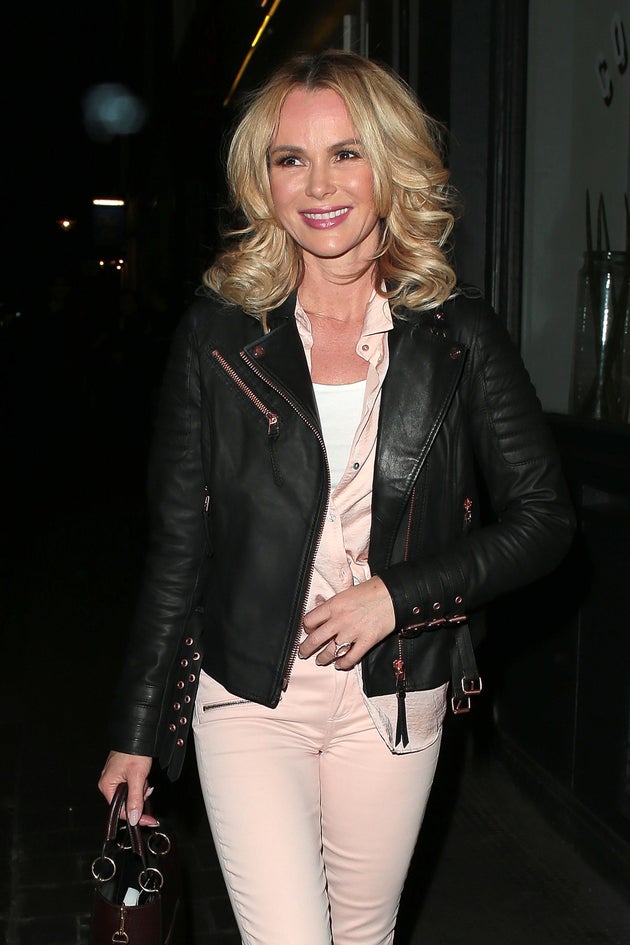 There were 31 'Carry On' films made between 1958 and 1992, including the likes of 'Carry On Camping' and 'Carry On Doctor'. 
They also helped launch the careers of Sid James, Kenneth Williams and Barbara Windsor. 
Last year, it was claimed plans to revive the 'Carry One' franchise were in the pipeline, producer Jonathan Sothcott announcing plans for 'Carry On Doctors' and 'Carry On Campus'. 
However, he revealed he was no longer involved in the project back in April, any further plans have failed to emerge. 
The 'Carry On' films are not the only job Amanda has been eyeing up in recent months, though. 
"The main reason I was thrilled to stand in for Holly Willoughby during her maternity leave from 'This Morning' was that I'd be able to show a different side to myself," she explained.
"I wasn't wearing the big glam frock: I wasn't judging people. I was talking to people in the news, covering a bit of fashion, a bit of cookery, a lot of mums' issues.
"I loved every minute. Holly is incredible but if she ever does finally hang up her stilettos, that's the job I'd really want to be considered for."
SUBSCRIBE TO & FOLLOW UK ENTERTAINMENT