The Hollywood Reporter states that 'Crime Story' boss Ryan Murphy has secured the rights to Jeffrey Toobin's best-selling book about the debacle that nearly brought down a presidency.
'American Crime Story' is fresh from scooping pedigree awards for its first venture into real-life biopic, with 'The People Vs OJ Simpson'. Sara Paulson won a Golden Globe and the series won an Emmy Award.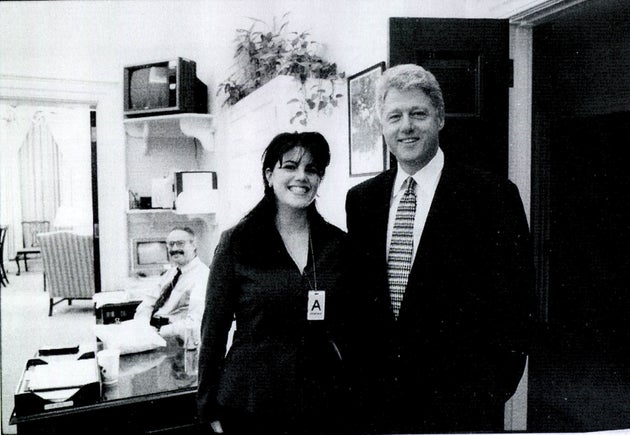 With the production qualities so high, actors will vying for the roles offered in this meaty saga of politics, sex, betrayal and  lots of lies. Cuba Gooding Jr, John Travolta and David Schwimmer all found fresh fanbases for their work in 'People Vs OJ'.
Fans will have to wait for this to come to screen, however, with the next two seasons of the show already lined up. Before we get to Monica and Bill, there is the human tragedy and political chaos that came out of Hurricane Katrina in 2005, and the next season will follow the murder of Gianni Versace in 1997.
In further lip-licking TV news, Ryan Murphy is also preparing to debut a new show 'Feud', with each show highlighting an infamous rift. First cab off the rank… Bette Davis and Joan Crawford.
SUBSCRIBE TO & FOLLOW UK ENTERTAINMENT