We'd barely even had time to get excited about the prospect of Britney Spears performing at the Super Bowl, but Pepsi has already thrown the brakes on the rumours.
However, Pepsi - who have sponsored the show for the past five years - has already shut down the idea, insisting that while they haven't picked next year's performer, Britney fans shouldn't be too hopeful.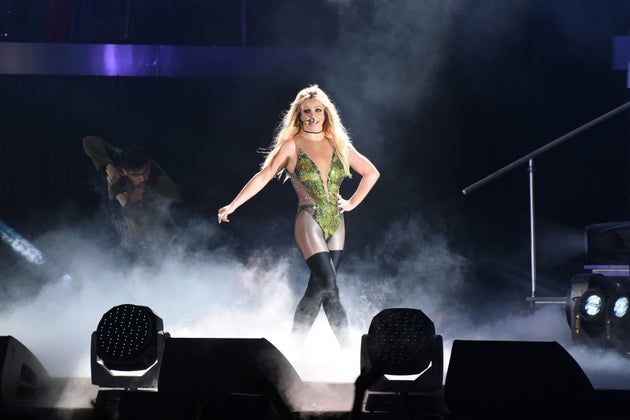 According to a tweet from MAC Presents' Andrew Hampp, Pepsi sports marketing director Justin Toman told a panel: "I can tell you it's not Britney… that rumour happens at this time every year."
Britney has actually performed at the Super Bowl before, way back in 2001, where she performed 'Walk This Way' with Aerosmith, Nelly, 'N Sync and Mary J Blige.
In recent years, huge stars like Katy Perry, Beyoncé, Bruno Mars and Madonna have all performed during the Super Bowl half-time show, all winning praise from music fans for their offerings.
Britney Spears Through The Years
SUBSCRIBE TO & FOLLOW UK ENTERTAINMENT