The former Girls Aloud singer was seen slating the newcomers to the pop scene during a conversation with Chad Johnson, that was shown during Monday (14 August) night's 'Bit On The Side'.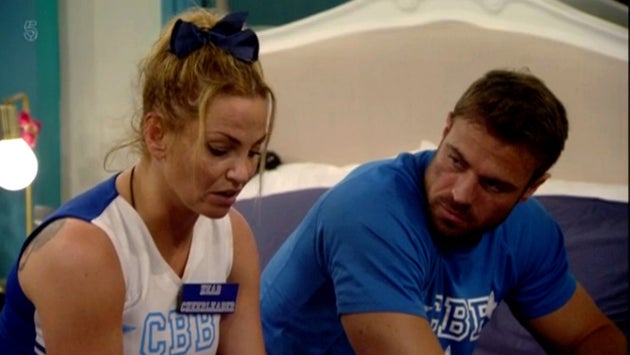 When Chad asked whether she was familiar with the US band, Sarah scoffed: "Yes. Those slutty ones? Yeah."
He then questioned whether they were really "slutty", to which Sarah insisted: "Yeah. They all wear next to nothing, all the girl bands these days. Slutty, slutty, slutty… sex sells, sex sells."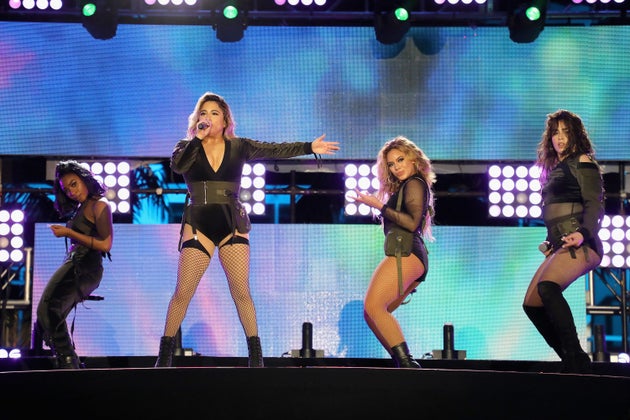 Reflecting on Girls Aloud's wardrobe - which, it must be pointed out, was often rather on the provocative side - Sarah then claimed: "Obviously when we were touring we didn't wear much because it was so hot. But it's when they do the videos and it's… slut drops and all that, and twerking. Come on!"
Chad then mocked her claim that they didn't wear much because it was "so hot", to which Sarah hit back: "But we used to have proper dance routines, they just do slut drops now."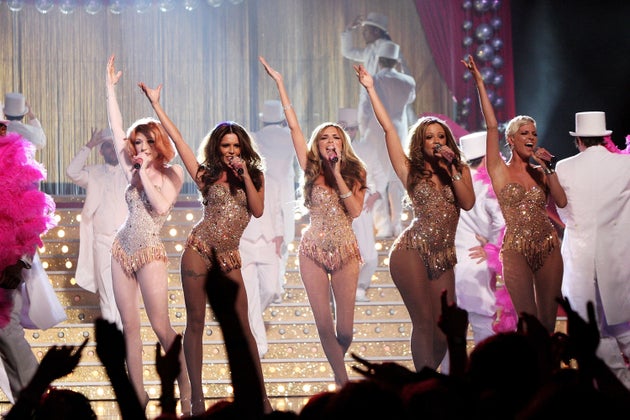 Now, perhaps you're not familiar with Fifth Harmony's fanbase, the Harmonizers. But to put it mildly, they're a force to be reckoned with.
This is a group of people who won the Fan Army prize at this year's iHeartRadio Music Awards, the 2015 MTV Fandom Award and Fiercest Fans three years running at the Radio Disney Music Awards.
And they are not happy with Sarah. Not happy one bit.
Someone on Sarah's team has their work cut out for them scrolling through those tweets today.
Sarah isn't the only former girl group member to face accusations of slut-shaming over comments about the current group of popstars.
'Celebrity Big Brother' airs nightly on Channel 5.
Girls Aloud Through The Years
SUBSCRIBE TO & FOLLOW UK ENTERTAINMENT