Holly Willoughby seriously lost her cool with a journalist on 'This Morning', as the ITV daytime show tackled the issue of the PJS, YMA celebrity threesome injunction.
The presenter was outraged with the Daily Mirror's Associate Editor, Kevin Maguire, during a heated debate about the the court ruling, which protects the identity of a married celebrity parent who allegedly had a threesome with another couple.
The pair clashed on Monday's (11 April) show, as Kevin claimed the man in question is guilty of "hypocrisy" after he applied for the gagging order to protect his children, having "paraded" them in the public domain, and portrayed that he is living a "traditional lifestyle".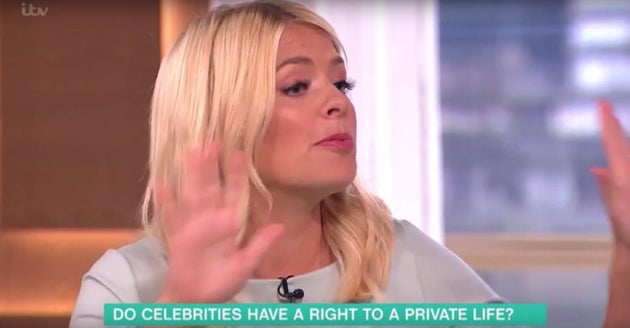 During the discussion, Holly defended the couple's lengths to keep the liaison a secret because of his children's right to privacy.
"What does being a good parent have to do with your sex life out of interest?" she asked the tabloid editor, as he claimed they had brought their children up in front of the world's media.
"Lord Justice Jackson said that they had an open relationship, so that's the way they choose to live their sexual life. That's a preference, that's their choice.... That's their business, but what has that got to do with their children?"
Holly's co-host Phillip Schofield went on to ask Kevin if his view that "if you don't want something to be made public, you shouldn't do it," meant people couldn't "enjoy an adventurous sex life".
"No, they can," he responded. "And if it comes out in public, and there is some clear hypocrisy going on here…"
Holly interrupted, saying: "That's what I don't get - 'hypocrisy'. I don't get what that is. That's the way they choose to live their sex lives."
Kevin responded: "They have sold a very family orientated life…"
Interjecting again, Holly replied: "You can still be a family person!"
Kevin continued: "...an almost traditional lifestyle, in fact when they've not been living that."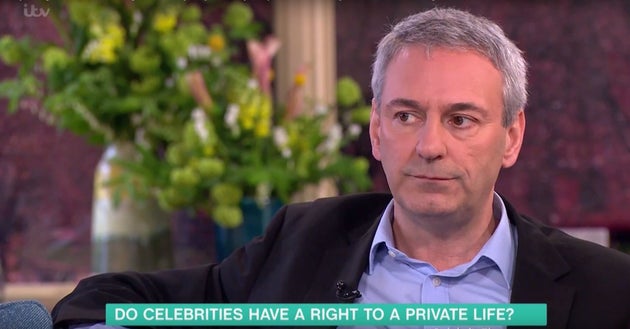 Becoming more outraged, Holly hit back: "Living what? Living what? Just because it's not how you live your life."
"If you want a threesome, have a threesome, but…" Kevin argued.
"Exactly!" Holly said.
"But if you're a celebrity and you have a threesome and it's high profile, and the people you've been having the threesome want to talk about it, don't run off to Sue, Grabbit and Runne and get an injunction."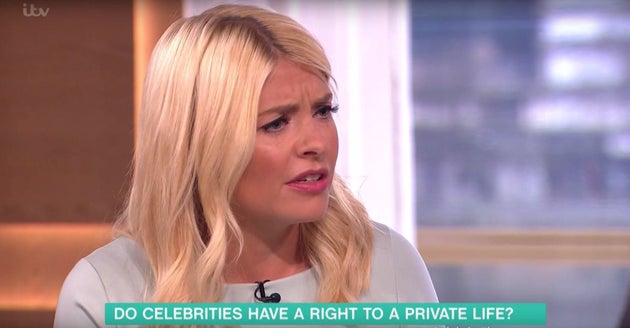 Meanwhile, the gagging order protecting the identity of the celebrity couple known As PJS And YMA is poised to unravel, with a MP apparently threatening to override it by naming them in Parliament.
The couple have been named by the press in the US and Scotland, where the injunction has no force, making their identity an open secret.
This has infuriated the English press, who are so bound by the injunction they cannot even name the papers that have given the world-famous couple's names.
'This Morning' airs weekdays from 10.30am on ITV.
This Morning's Most Memorable Moments
SUBSCRIBE AND FOLLOW
Get top stories and blog posts emailed to me each day. Newsletters may offer personalized content or advertisements.
Learn more