It may only be October, but we're sorry to break it to you: some parents have already planned what they're buying their kids for Christmas.
If you haven't even started thinking about the festive holiday, don't panic. You can use these lists as inspiration for when you do start looking.
We've rounded up some of the ideas and categorised them below, by age.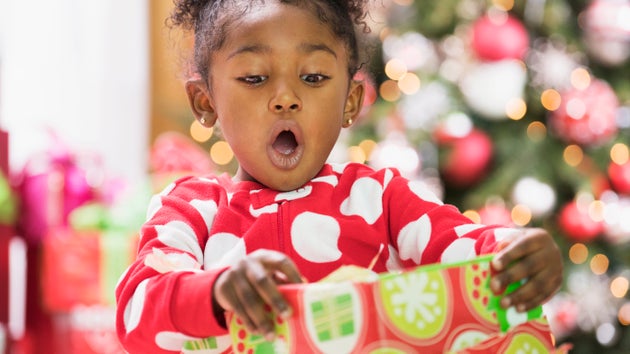 Two-Year-Olds
1. "BRIO products (wooden road and vehicle), story CDs and maybe a Playmobil."
2. "The Leapfrog ice cream cart, a Playmobil playground, some dressing up shoes, a Fisher Price medical bag and play jewellery."
3. "My daughter will be getting a Kindle kids' tablet, a doll that wets itself, a Paw Patrol playset and some books."
Three-Year-Olds
1. "My son will probably get shapes, shape sorters, shape puzzles and wooden letters and numbers. He has ASD."
2. "Yet another tractor, a Trunki, possibly the Playmobil rocket, lots of books, mini tractor barn and a cuddly dinosaur so far."
3. "My daughter is getting a wooden kitchen, Happyland bus, Melissa & Doug basic skills board and Fisher Price Movi (from nana)."
Four-Year-Olds
1. "A bike, a few Barbies and 'My Little Pony' things."
2. "My son is getting a play tent."
3. "Disney stuff, toy wooden fruit and vegetable stall and Hatchimals."
Five-Year-Olds
1. "Switch & Go dinosaurs, Schleich dinosaurs, dinosaur books, a globe, Lego, a scooter and fossil bits."
2. "A bike and a Captain America shield, Thor's hammer and a Transformers' remote control car."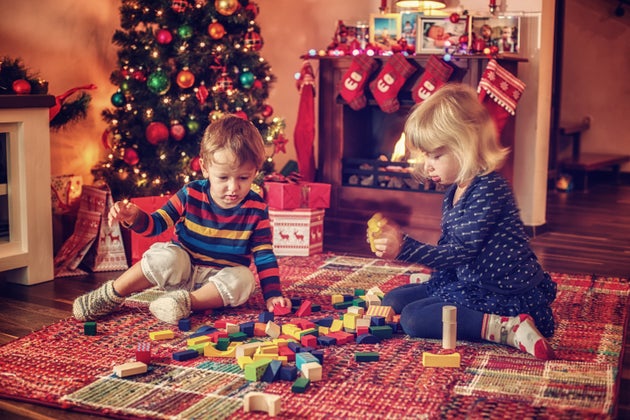 Six-Year-Olds
1. "My son will be getting a Playmobil children's hospital, Playmobil fire engine and I may twitch and buy the ambulance as well." 
2. "My son is about to turn six and will be getting football kit and having his bedroom done up. Probably a remote control car, too."
3. "Vtech camera, Avengers figures and Imaginext power ranger."
Seven-Year-Olds
1. "A secondhand smartphone. Also getting some football clothes and some headphones."
2. "My daughter is getting a wooden dressing table, microphone, headphones, hair bits, doll, books and kids' sewing machine.′
Eight-Year-Olds
1. "My son is eight and wants a TV (but I'm not sure). He is also having a new football, books, some fossils, and Nerf gun and some 'Star Wars' Lego figures."
2. "My son is getting Lego friends hotdog van, lake camp and pizzeria. Pokemon and gel-a-peel."
3. "My daughter will get Fingerlings playset, Hatchimal and lots of Jojo bows."
Nine-Year-Olds
1. "My daughter is getting some stop animation recording software and tickets to see 'Elf the musical'."
2. "My son is getting a bike and Xbox games."
10-Year-Olds
1. "My son is getting a silver bracelet watch. He will also be getting clothes and some headphones." 
2. "She will be getting a sewing machine, Nintendo DS and some games."
3. "My daughter will get the Lego friends hospital, Sylvanian families ballet theatre and a doctor set. She will also get books."
Also on HuffPost
Best Toys 2017: These Are The Toys Your Child Will Want This Year
SUBSCRIBE TO & FOLLOW UK PARENTS