Diesel cars and trucks will be banned in Paris, Madrid, Athens and Mexico City by 2025 as part of a groundbreaking initiative to curb pollution.
At a climate meeting in Mexico, the cities' mayors also pledged to incentivise electric, hybrid and hydrogen vehicles, and walking and cycling.
The move comes amid increasing concerns about the impact of diesel engines on the health of people living in cities. 

Diesel engines release particulate matter, which can contribute to cardiovascular illness, and nitrogen oxides, which exacerbate breathing difficulties.
Paris has already banned vehicles registered before 1997 from the city, while some parts of the city have undergone extensive pedestrianisation.
Anne Hidalgo, Paris's mayor, told the BBC: "Our city is implementing a bold plan - we will progressively ban the most polluting vehicles from the roads, helping Paris citizens with concrete accompanying measures."
"Our ambition is clear and we have started to roll it out: we want to ban diesel from our city, following the model of Tokyo, which has already done the same."
Mexico City's mayor said people were "grappling" with the both air pollution and traffic. 
"By expanding alternative transportation options like our Bus Rapid Transport and subway systems, while also investing in cycling infrastructure, we are working to ease congestion in our roadways and our lungs," Miguel Angel Mancera told the BBC.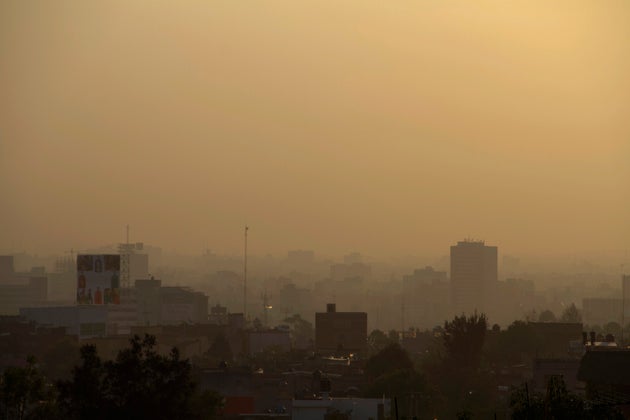 Madrid's mayor Manuela Carmena said the measures would have the knock-on benefit of reducing emissions that cause global warming. 
They will also have a knock-on effect on the auto industry, whose execs will be bracing themselves for more cities to ban diesel vehicles.
The EU will need to adopt the resolution for it to come into effect in 14 years, but Germany regulation often shapes European law.
SUBSCRIBE TO & FOLLOW UK DAILY BRIEF