Claire Sweeney changed her will before she went into labour because she was "convinced" she'd die while giving birth.
The 45-year-old mum, who gave birth to her son Jaxon in October 2014, feared she would suffer complications due to her age.
"I was convinced I was going to die during childbirth," she told the 'Loose Women' presenters on Tuesday 23 August 2016.
"I had written my will 10 years ago but I changed it just before, in case."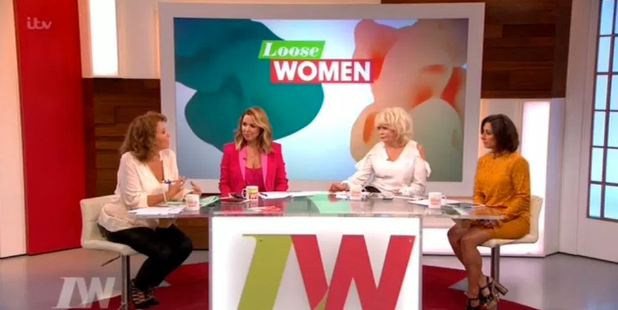 Sweeney, who split with Jaxon's father Daniel Riley before their son was born, said she suffered from low self-esteem after becoming a mum.
"My confidence was gone. I was overweight," she continued.
"I would have liked to have had longer than nine weeks off work, but I was a single parent. I was the sole provider at the time, so it was a case of needs must."
Celebrity Parents With The Most Children
SUBSCRIBE AND FOLLOW
Get top stories and blog posts emailed to me each day. Newsletters may offer personalized content or advertisements.
Learn more