A campaign group says it has received a groundswell of demand calling for the Foreign and Commonwealth Office (FCO) to stop promoting Dubai as a tourist destination for Brits.
Harron, who has been stripped of his passport, spend five days in jail and is due to appear in court in a fortnight for further legal proceedings, is facing a three-year sentence for putting his hand on a man's hip in a bar so he did not "bump and spill drinks."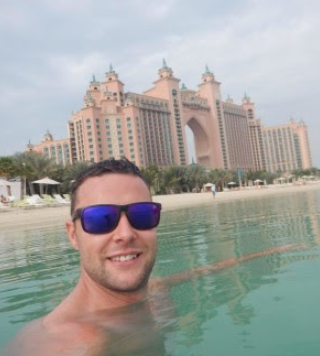 Today, Radha Stirling, director of Detained in Dubai, told HuffPost UK the organisation receives around 100 enquiries a week from Westerners running into legal trouble in Dubai and that the vast majority go unreported.
What's more, she says she is receiving around 80 emails an hour from members of the public expressing sympathy with Harron and asking why the British government continues to advocate travel to the country.  
She added: "We have received enormous feedback from the British public demanding that the FCO stop promoting the gulf national as a tourist destination. Scottish people in particular are furious over the treatment of Jamie."
Twitter users were also expressing their dismay over Harron's treatment and echoing similar sentiments on the social media platform.
Stirling MP Stephen Kerr confirmed he was in touch with Harron's family and the FCO and that he was "trying to do everything he can" to help resolve the matter.
Around 1.5million British nationalists visit the UAE every year, with the FCO claiming "most visits are trouble-free."
It adds: "The UAE is a Muslim country. Laws and customs are very different to those in the UK. You should respect local traditions, customs, laws and religions at all times. There may be serious penalties for doing something that might not be illegal in the UK."
The FCO has not responded to requests for comment on the matter nor remarked on the calls by Harron's family to boycott the destination.
UAE lawyer Essam Al Tamimi has previously lamented the country's "outdated" legal system.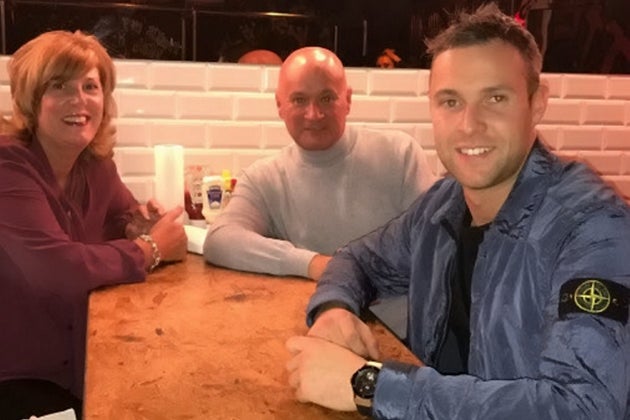 In an interview with the Arabian Business Network magazine last week, Tamimi said among his bugbears were that residents and tourists could still be prosecuted under what views as "antiquated" laws, for example that prohibit holding hands in public.
Speaking in 2015, Tamimi described the UAE's bans on kissing and cuddling in public and making rude gestures while driving were "silly", pointing out such cases "cost time and money to process and clog up the system."
Stirling, of Detained in Dubai, said she hoped to work with Tamimi in an effort to liaise with authorities to make long-term changes to the legal system.
Harron has lost his job as an electrician and has spent more than £32,000 in expenses and legal fees. He has remained in Dubai since the incident occurred at the Rock Bottom Bar on 15 July. 
His father Graham said: "People have to stop visiting that country. I think it is unacceptable that the FCO actually promotes the UAE to British tourists."  
SUBSCRIBE TO & FOLLOW UK DAILY BRIEF