Lady Gaga left fans with their hearts in their mouths when she appeared to jump from the roof of the stadium during her Super Bowl halftime show, but it turns out all was not as it seemed. 
Leaked video footage has proved the opening of her 13 minute set, which saw her singing 'God Bless America' and 'This Land Is Your Land' surrounded by drones atop the Houston's NRG Stadium, was actually pre-recorded.
And while it looked as if she then dived off the roof and descended into the stadium on high wires, she was actually already suspended in the air waiting for the VT to finish before starting the rest of the performance. 
You can watch how the stunt really unfolded in the video below...
Intel - the company who supplied the drones that featured in the opening moment of Gaga's set - also confirmed it was pre-recorded a full week earlier, stating it needed to be this way due to unpredictable weather.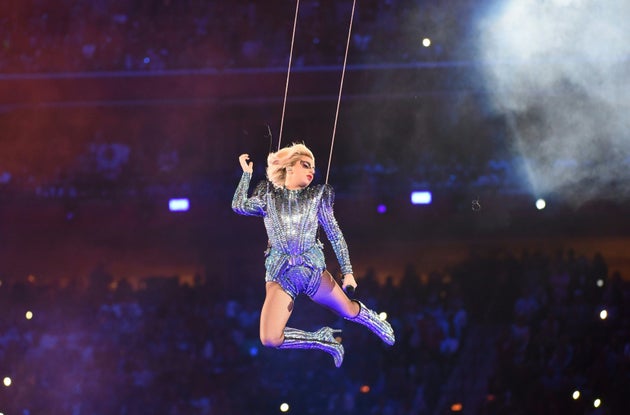 "Let's celebrate a woman who has the guts to jump off a roof and stand up there in the first place," she said. 
"Who cares if I flew first? Cause I didn't! Cirque and Peter Pan been in the air for years."
Lady Gaga's Superbowl Show
SUBSCRIBE TO & FOLLOW UK ENTERTAINMENT