EastEnders' disaster storyline got underway on Monday (23 January) night, and while bosses haven't confirmed if anyone will die, there were a series of lines that suggest we could be saying goodbye to at least one character.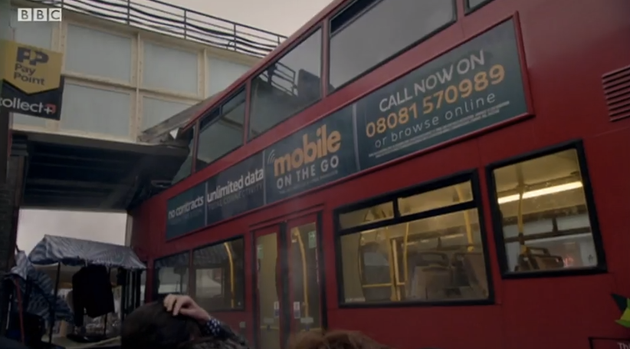 Now, we're not saying that these lines mean the deaths are guaranteed, but they've certainly left us intrigued about what might happen…
1. Billy Mitchell to Jay Brown
The first death reference of the episode came from Billy Mitchell, who was seen telling Jay Brown: "Let's hope nobody else we know dies before the end of the month."
For some reason, we don't think Billy will be getting his wish. While they do know literally everyone who lives in Walford, we also noticed Honey standing at the doors of the Minute Mart, just as the bus careered through the market…
"If this is how my life is going to be, maybe I'm better six feet under with Ronnie and Roxy," he told Billy, during a discussion about whether he can find love.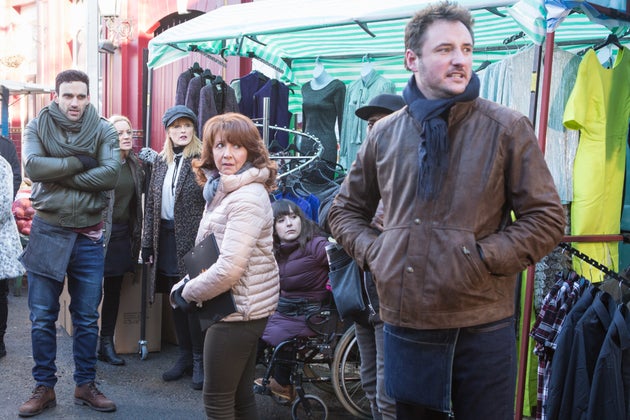 3. Denise Fox talking about her sister Kim
The siblings haven't been getting on since Denise gave up her baby for adoption, and during a brief heart-to-heart with Emerald, Kim remarked: "Maybe if I was really dead, she'd forgive me."
Denise was then at the centre of the crash action, as she tried to stop the bus from heading towards the Square, after the driver appeared to suffer a heart attack.
4. Louise Mitchell wishing death on Shaki Kazemi
Louise told her friend Bex Fowler that she wished Shaki was dead - but could she get her wish? And how would she feel if it actually happened?  
This line wasn't quite so obvious, but speaking to Sylvie and Tina Carter on the tube, she said: "People like us, we're not lucky." There's unlucky and then there's unlucky. Surely bosses wouldn't take Shirley away from us?
Catch up on all the latest soap news and spoilers here.
EastEnders: Where Are They Now?
SUBSCRIBE TO & FOLLOW UK ENTERTAINMENT